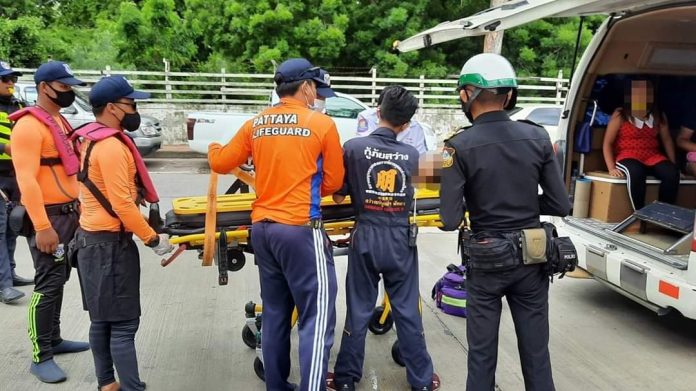 Pattaya-
A six year old boy was rescued by a combination of Pattaya City lifeguards and rescue personnel this morning on a Pattaya area Beach.
The boy, whose name was withheld due to his age, was pulled from the water unconscious.
CPR reportedly resuscitated the boy who was able to answer basic questions by Sawang Boriboon rescue workers who had quickly responded to the incident.
The boy was taken to a local hospital for a completed medical checkup following the incident. Law enforcement did not clarify on where a parent or guardian was during the incident.
Photos courtesy Pattaya City Law Enforcement