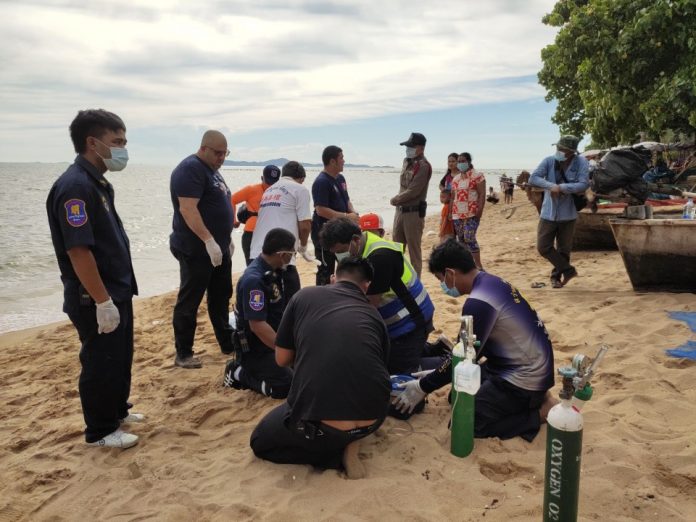 Pattaya-

A beachgoer rescued a man from drowning at Jomtien Beach yesterday afternoon and is being credited with saving the life of the drowning man.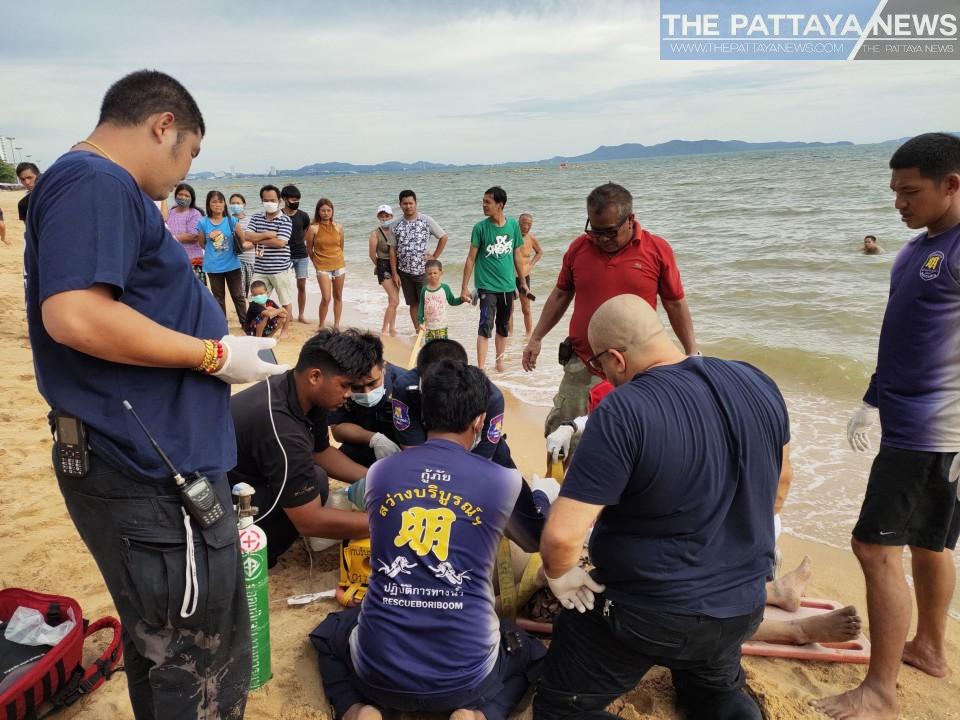 Rescue workers were notified of the incident at 4:00 PM yesterday at Jomtien Beach near Jomtien Soi 15.
Rescue workers and The Pattaya News arrived at the scene to find 42 year old Mr. Satit Detmak had already been pulled up from the water onto the beach.
Rescue workers provided CPR before rushing him to a local hospital. He is expected to fully recover after the incident.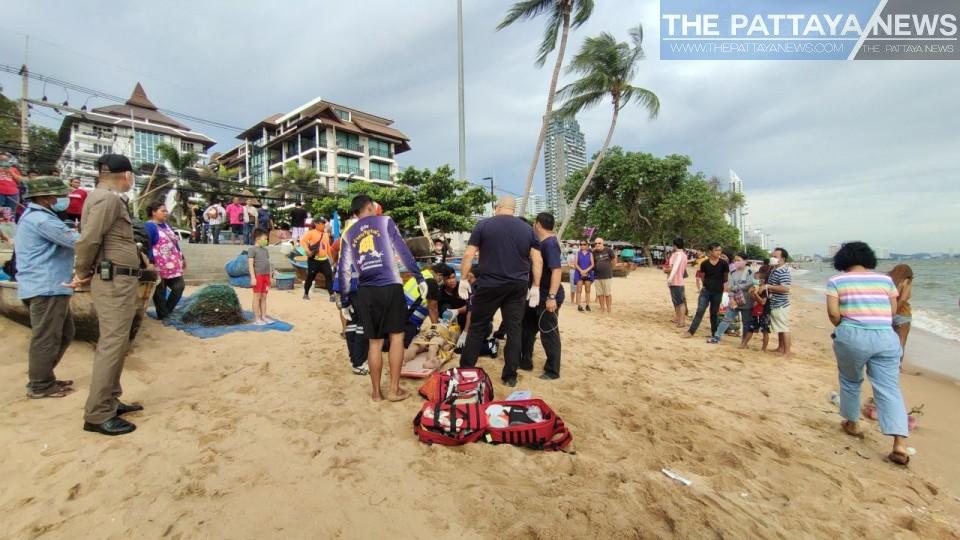 Mr. Niphon Chimchanwet, 52, told The Pattaya News that he and his family were relaxing on the beach.
He saw Mr. Satit was waving his hands in the sea for help. He jumped into the water and pulled Satit to shore and then immediately called rescue workers.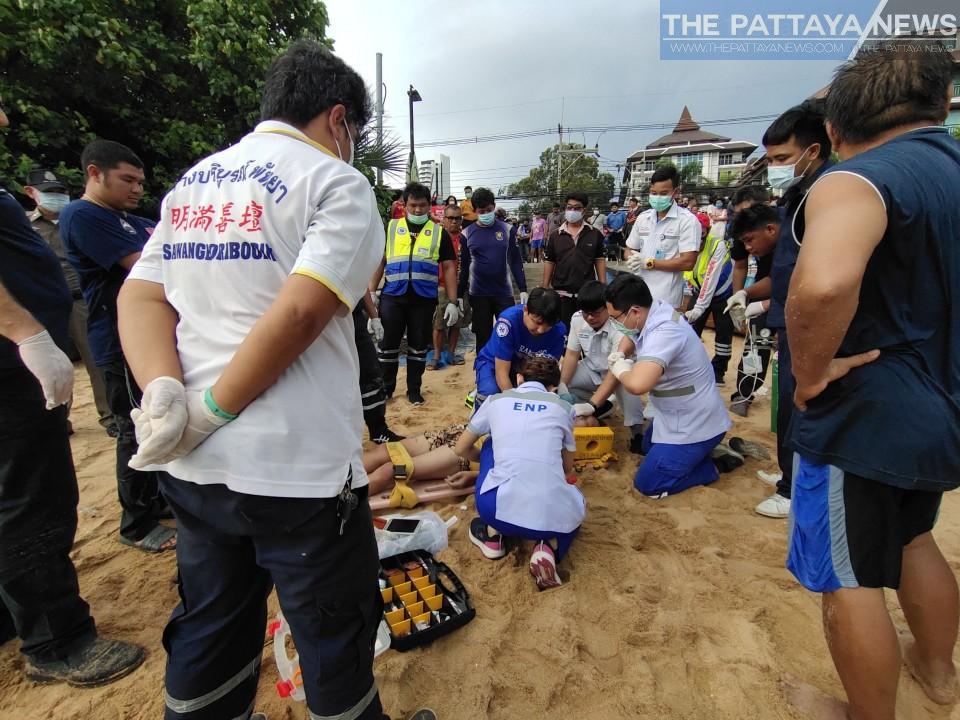 The Pattaya Marine rescue team and Sawangboriboon rescue workers credit Niphon for saving the life of Satit and his quick response to assist a stranger he did not know.