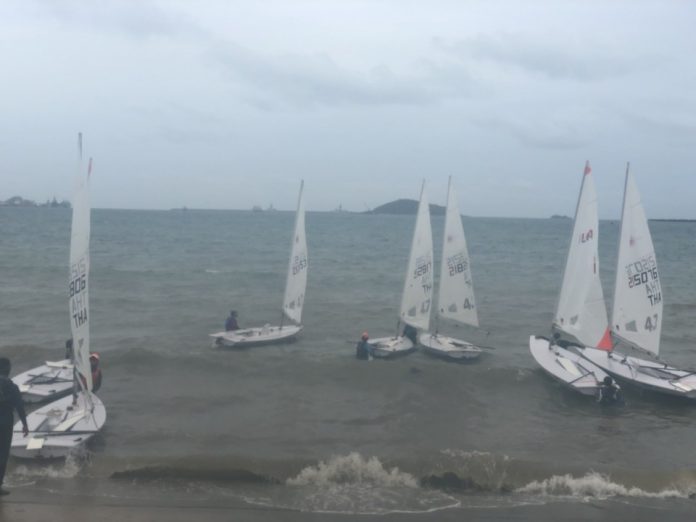 Sattahip-

Yacht competitors are being selected in Sattahip for the Asian Beach Games 2020.
Competitors are being selected by the Yacht Racing Association of Thailand (YRAT) to join the Asian Beach Games 6th annual event which is scheduled to be held in China from November 28th to December 5th of this year, pending the global Covid19 Coronavirus situation.
Here is a video of the competitors hoping to be chosen we took this week:
The selection has started from yesterday until June 26. Yesterday, 20 competitors which are all teenagers have joined in the overall selection process.
Keen observers on Jomtien Beach can spot the athletes hoping to earn a place in the event on various beaches in the Jomtien and Sattahip areas over the next week.