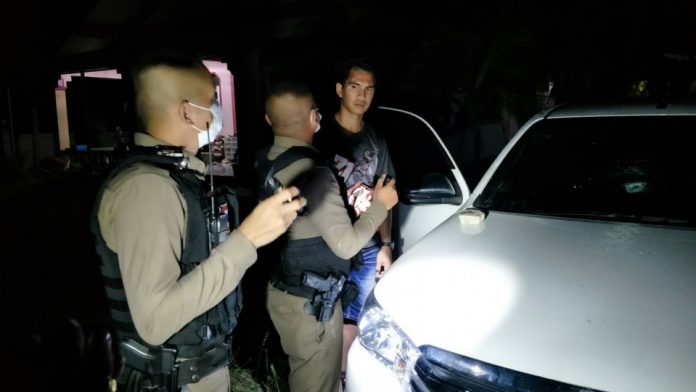 Banglamung-
A famous Thailand motocross champion has sustained injuries after being attacked with a rock while he was driving on Soi Khao Maikaew on Wednesday morning.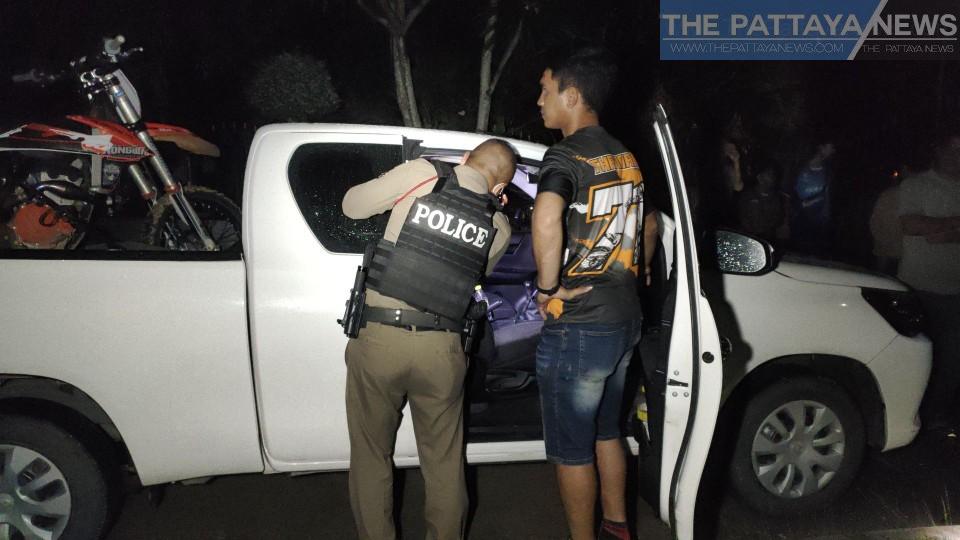 The Huayyai Police was notified of the incident at 12:30 AM Wednesday morning on Chaiyaphon Withi Road.
Police, emergency responders and The Pattaya News arrived at the scene to find a pickup truck with damaged glass.
The driver, Mr. Thanarat Penjan, 28, who was a famous motocross champion and has a Facebook fan page with 23,000 followers, had sustained relatively minor injuries.
Mr. Thanarat told The Pattaya News that a sedan had suddenly stopped in front of his pickup truck. Thanarat also had one of his motocross bikes in the bed of the truck.
A male suspect, who Thanarat believes is a Thai teenager, reportedly stepped out of his vehicle and threw large a rock to hit the windshield of Thanarat's pickup truck before speeding away. Broken glass caused Thanarat's injuries.
Thanarat told The Pattaya News that he does not know why the suspect attacked him and stated to Huayyai Police that he was not aware of anyone who had an outstanding grievance with him. Thanarat stated that he did nothing to cause the incident or aggravate the situation.
However police are continuing their investigation.