Thailand-
A top Thai doctor and expert in disease control speaking at a press conference about education today said nightlife and bars should remain closed countrywide until schools open and the government can study the results of the situation.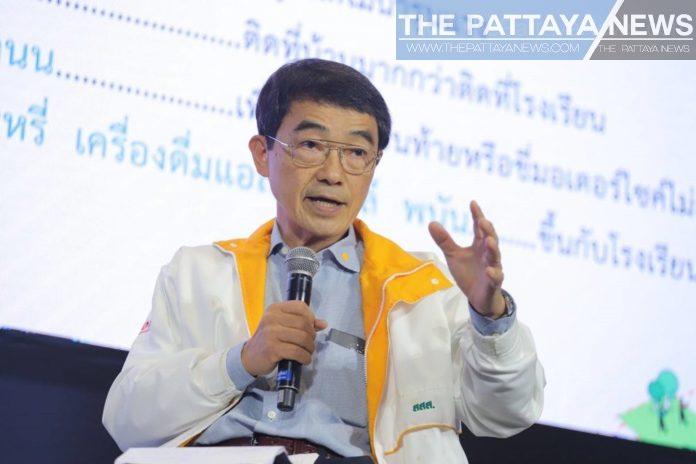 Dr. Khamuen Ung Chusak was speaking at a conference today with the Mr. Warawit Kamphu Na Ayudhya, Advisor to the Minister of Education when he made the comments.
He stated that despite the rising pressure from the entertainment industry to open and a renewed push from the domestic tourism industry to get nightlife venues operating that it still wasn't the right time.
He stated he strongly believed, as does the Department of Disease Control, that opening schools is the priority and ensuring that the launch of the school year goes smoothly.
The date for public school opening is July First.
However, Dr. Khamuen also said that part of the frustration and issue that entertainment venue owners were having was a lack of transparency and continued to be led along with a "soon" answer for opening without being given any requirements, along with venues of all sizes closed even the smallest bars.
He stated the government should be transparent to owners about the realistic timeframe for opening and also support the industry with financial support for the thousands of businesses facing potential financial ruin.
The Center for Covid-19 Situation Administration, meanwhile, has asked entertainment venue owners to be patient without providing a timeframe for opening
Image: Khaosod.