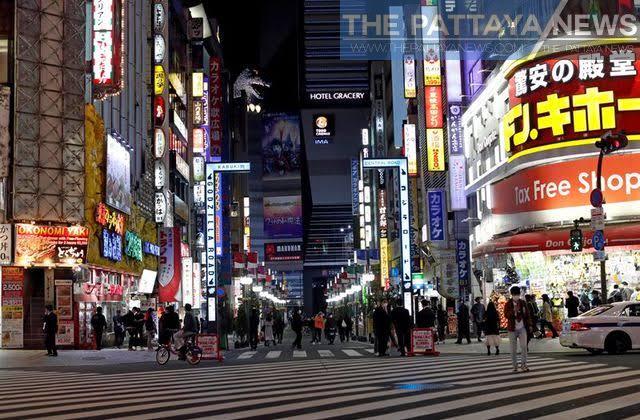 Tokyo, Japan
The Tokyo metropolitan government on Sunday this week confirmed 47 new coronavirus infections, Tokyo Governor Yuriko Koike said, marking the largest daily figure since May 5.
Of the figure, 18 people were traced to nightlife establishments in the capital.
On Monday, Japanese officials found 48 infections, twenty of those traced to nightlife and entertainment venues. Nightclubs and larger establishments are still scheduled to open Friday but bars, karaoke lounges and hostess bars are legally open.
The Tokyo government is asking people working at nightclubs and similar entertainment establishments to regularly take coronavirus tests, as part of new measures to stem the spread of the virus in nightlife districts in the capital such as Shinjuku's Kabukicho area.
"Through active testing, I hope that people would be conscious of their infection and would not transmit the virus to others," Koike told reporters after a meeting with the Japanese economy minister Yasutoshi Nishimura.
Meanwhile, the Thai Center for Covid-19 Situation Administration spokesperson Dr. Taweesin Visanuyothin specifically pointed to the outbreak in Japan yesterday and previously Korea in nightlife areas as a reason for why the multi billion dollar and world famous nightlife industry in Thailand remains almost the lone business exception still not opened with no definitive date scheduled.
Critics, however, such as the Thai Alcoholic Beverage Association, have said the Japanese and South Korean comparison is unfair as those countries had never gone three weeks in a row without a single confirmed locally spread case as Thailand currently has. Additionally, some nightlife centric cities, like Pattaya, have not had a confirmed case of the virus in months.
Dr. Taweesin stated that the Thai Government would continue to consider nightlife venues especially as the country approaches a milestone goal of 28 days without a single confirmed locally spread infection of the virus countrywide. (That date would be next Monday, June 22) However, situations like are being seen in Japan are concerning to Thai officials.
Japanese officials, meanwhile, have said they have the infection under control and the small cluster would not offset their plans to reopen all of nightlife and they would not, at this time, be closing all bars or nightlife venues once again.
Source: Kyodo News, with additional material from The Pattaya News