Pattaya-
The Thai Center for Covid-19 Situation Administration officially lifted further restrictions and rules allowing more closed businesses to reopen countrywide on Monday.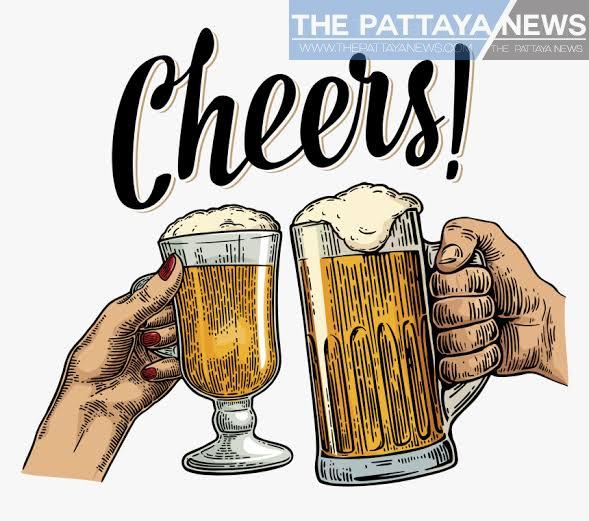 Notably, alcohol sales were allowed in restaurants, food courts, hotels and markets but bars, pubs, nightlife and entertainment venues of all sizes were to stay closed.
However, confusion reigned in Pattaya last night leading to Pattaya police to shut many venues that argued they were legally allowed to open while large markets in Jomtien and Soi Buakhao attracted crowds of hundreds drinking alcohol and socializing. Additionally, there was significant confusion and mixed messages on if restaurants that had items like pool tables or dart boards or even music could be used as well.
A significant part of the confusion, according to a local bar owner who has a restaurant license and didn't want to be named in his letter to The Pattaya News was that he claimed had been told multiple times he could open and was allright due to serving food by city officials. However, with just over a dozen patrons in his establishment police told him to close early in the evening.
The owner was also upset, he said, that markets nearby were crowded with drinkers.
Police were seen, however, hard enforcing a shutdown around 10:30 PM at one popular market that had attracted a large crowd in the middle of Soi Buakhao and entering various restaurants nearby that also appeared to be busy with drinkers that were not eating.
A letter from a Pattaya News reader, Ken, described the situation.
"People have been cooped up for months. Doing this half measure of allowing booze in restaurants only flooded the restaurants with the drinkers who would have been at smaller bars and made the situation worse. If they had allowed the tiny beer bars to open you would have had less crowds and less confusion."
Police seemed to be, for the most part, soft warning businesses that they believed were violating the rules but it is expected that if the violations continue more harsh penalties will take place.
The majority of the crowds, according to Ken and photos and videos taken of various venues around town, were not social distancing or wearing masks.
Pattaya has had zero recorded cases of the Covid-19 Coronavirus in two months.