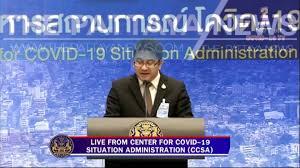 Bangkok-
The Center for Covid-19 Situation Administration Spokesperson for English presentations, Natapanu Nopakun, confirmed at a press conference today that relevant agencies and officials were actively discussing allowing the return of foreign nationals who were stranded overseas.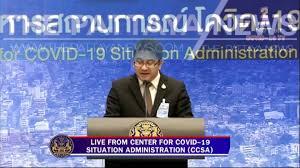 Natapanu was responding to the ongoing situation in which thousands of foreign nationals were separated from their family and loved ones when the Covid19 Coronavirus situation closed the borders in late March. Many of those who fall in this catagory have now been apart from their loved ones for three months.
The Pattaya News has covered this issue extensively, most recently just yesterday with a reader editorial/mail about the ongoing situation.
https://thepattayanews.com/2020/06/14/mailbag-thailand-please-dont-forget-the-foreigners-with-family-and-loved-ones-still-stranded-abroad-we-want-to-come-home/
Although details were scarce, Natapanu stated the most recent meeting was just this morning and foreign Nationals, specifically married Nationals, were discussed.
Natapanu stated that married foreign nationals were a priority and would be discussed further on how to bring back as soon as possible in an orderly and well managed way.
The next scheduled meeting of the CCSA and relevant government agencies to discuss travel bubbles and foreign Nationals being allowed to return to Thailand will be Wednesday, he added, which we also reported on earlier today.
https://thepattayanews.com/2020/06/15/official-meeting-between-center-for-covid-19-situation-administration-and-four-ministries-on-travel-bubbles-set-for-wednesday/
The Pattaya News will provide more information as details are released regarding this matter which is top priority to many foreigners who have called Thailand home for many years as early as Wednesday.
Officials with the CCSA also suggested to contact your nearest embassy for those interested in returning, however, there have been several reports on social media of people doing so and the embassy reporting they still don't have official information from the Thai government to make proper decisions and to please remain patient.