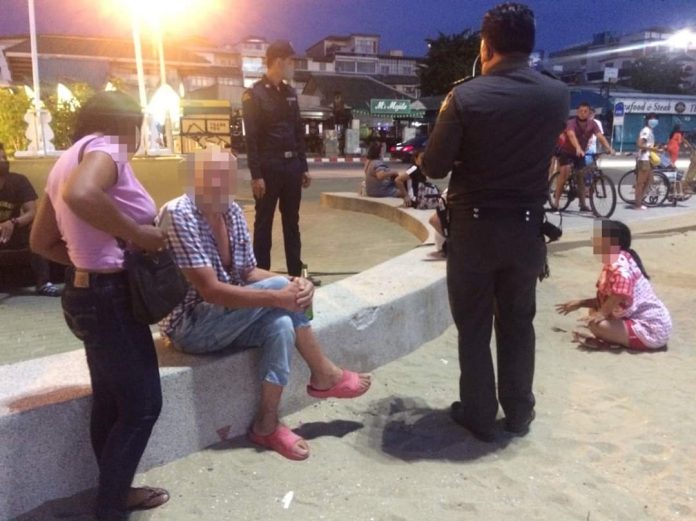 Pattaya-
Pattaya Law Enforcement has warned that under the current emergency decree laws to help control the Covid19 Coronavirus situation in Thailand drinking in public areas, such as the beach or public parks is strictly against the law.
In Pattaya, public drinking (although technically illegal in normal times as well) is tolerated and not enforced due to the cities reputation as a tourist city that attracts millions of people a year due to the vibrant nightlife.
However, under current rules and orders, drinking in public is still against the decree. Drinking is only technically allowed at home or effective Monday, June 15, at restaurants, food courts, markets and hotels. (Bars and nightlife will remain closed for now, according to the Thai Government despite no confirmed cases of the virus in Pattaya in nine weeks.)
Pattaya Police toured local beaches last evening making "soft warnings" and stated they are finding more and more people drinking on local beaches and streets. This is not permitted currently, they warned, and although they are mostly soft warning if people refuse to listen to the rules harsh fines and even possible jail time can take place.
The point of the rule is to discourage public gatherings that could potentially spread the virus according to law enforcement officials.