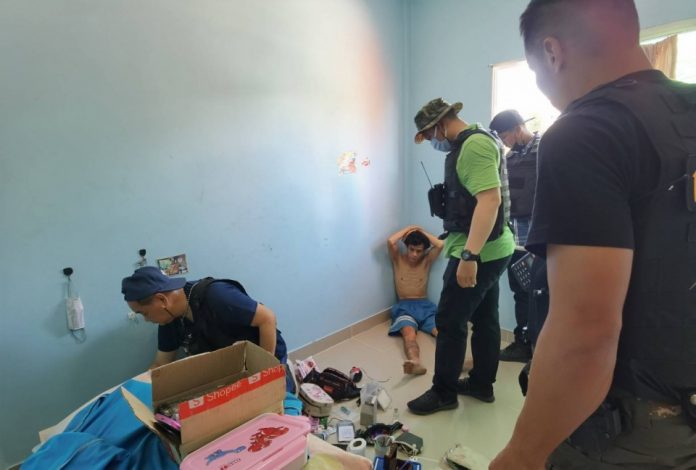 Pattaya-
Two suspected Pattaya drug dealers were arrested yesterday and found to be in possession of crystal methamphetamine and methamphetamine pills.
Officers had conducted a sting operation near Soi Thung Klom Tanman 1 in Nongprue yesterday afternoon after responding to a previous tip from a concerned citizen.
An undercover law enforcement officer asked to purchase 1 gram of crystal methamphetamine for 1,000 baht from the two suspects as part of the sting.
Officers arrested the suspects after the sale for the undercover sting was successful. Nongprue Officers have also found two more grams of crystal methamphetamine and seven pills of methamphetamine (known as yabba locally) in the house.
Police arrested two suspects who are 32 year old Nopphon 'Pui' and Sane 'Pueak' Boonrod. They are, according to Nongprue Police, brothers.
The two suspects claimed that they bought the drugs from a larger drug dealer in South Pattaya to sell, however did not know the name of the specific dealer when pressed by Nongprue police or how to get in contact with him.
The suspects claimed they needed money to buy milk for their kids and their wives are pregnant. They don't have enough income to feed their family due to the Covid19 Coronavirus, they stated to Nongprue police.
The two suspects were taken to the Nongprue Police Station for further legal action and to face multiple drug related charges.