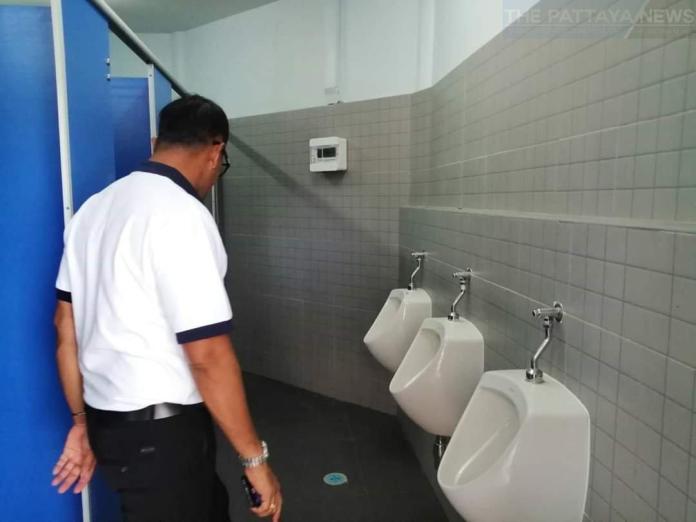 The following is a mail sent to us and the opinions and feedback inside are their own. We actually got several messages and mails on this issue, we selected one to highlight the overall issue. If you would like to highlight a local issue please mail us at Pattayanewseditor@gmail.com. We cannot promise to post every submission but will take the time to review each one-Thanks, Editor
Hi There folks,
I have enjoyed the local Pattaya beaches, especially Dongtan beach, since they reopened recently and they are highlights of my daily walks. However, I have noticed that the fairly newly remodeled public toilets on Dongtan Beach, not far from View Talay 5, is still closed with Covid-19 danger signs.
(Editors Note-We covered these toilets late last year after the police reopened them for a brief period of time before Covid-19 hit, following public incidents of people caught on video urinating into the ocean)
I am sure social distancing isn't a major issue here. Perhaps it is lack of being able to have someone regularly clean and sanitize them? Regardless, not having public toilets available only means more people will use other areas when they have to go…like trees, the ocean, walls, etc. That is likely not what the authorities want.
I hope you can publish this so others out there can see this, I'm pretty sure City Hall reads your Thai and English news, let's get the restrooms back open please.
Thanks,
Jim