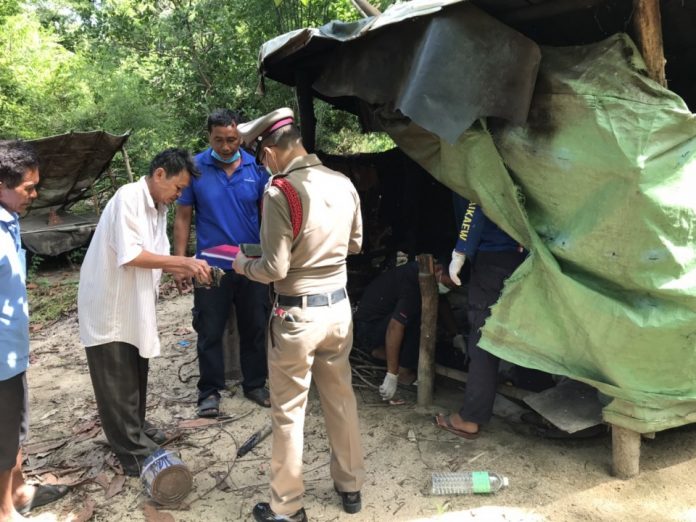 Banglamung-

A Thai man was found dead this afternoon in a shack in a forest in Huay Yai.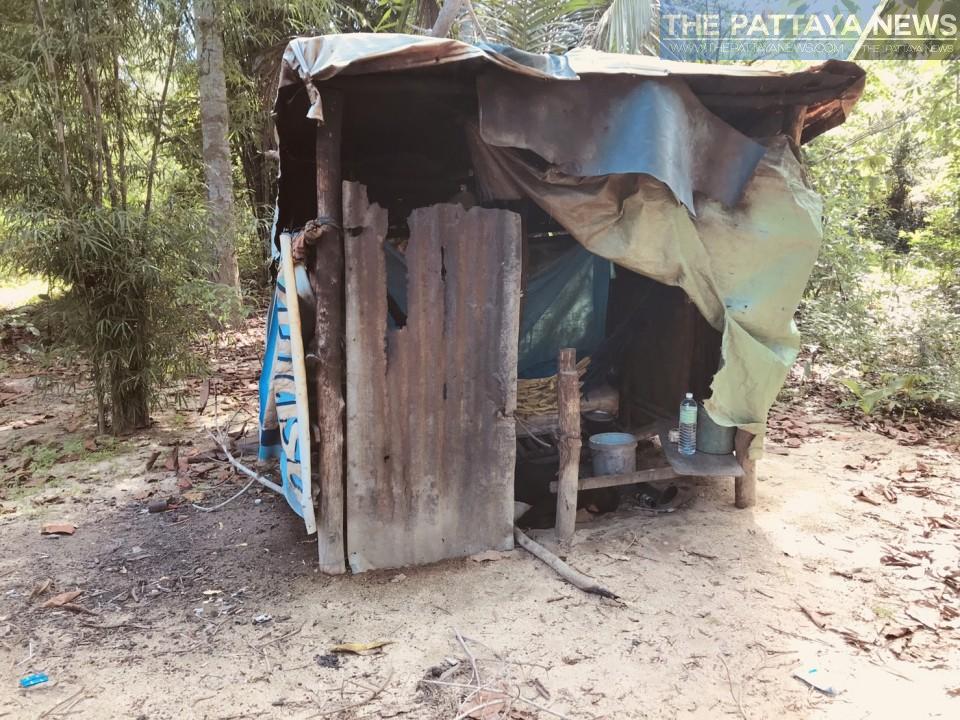 Captain Boonsong Yingyong of the Huayyai Police was notified of the incident at 10:30AM this morning at a ramshackle forest hut near a reservoir in Khao Maikaew.
Police, rescue workers and The Pattaya News arrived at the hut to find the body of Mr. Tong Raksakun, 50, face down and deceased.
No signs of a struggle were found on his body. His body was taken to a local hospital for a full examination.
Mr Tong's relatives who were contacted by the Huayyai Police told the Pattaya News that Mr. Tong had lived alone in the self built hut for many years. He had numerous personal health problems and was also reportedly an alcoholic.
Banglamung police are continuing their investigation in partnership with doctors at a local medical facility to find the exact cause of death.