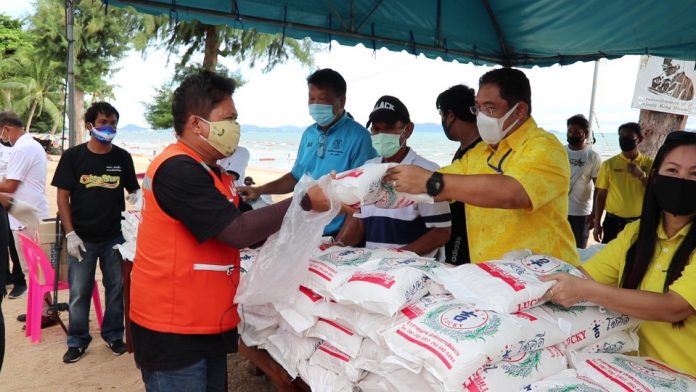 Jomtien-
The Pattaya City Mayor, Sonthaya Khunpluem, along with Pattana Boonsawat, Deputy Mayor of Pattaya, along with the Pattaya City Presidential Advisory Board donated 840 sets of dry food to needy communities on Jomtien Beach today to help alleviate potential suffering from business closures in the Pattaya area.
Thousands of entertainment businesses remain closed due to rules around the Covid19 Coronavirus situation, putting tens of thousands out of work in the Pattaya area and many who rely on the industry in support roles, such as motorbike taxi drivers or clothing vendors, with limited income.
Here is a video of the event: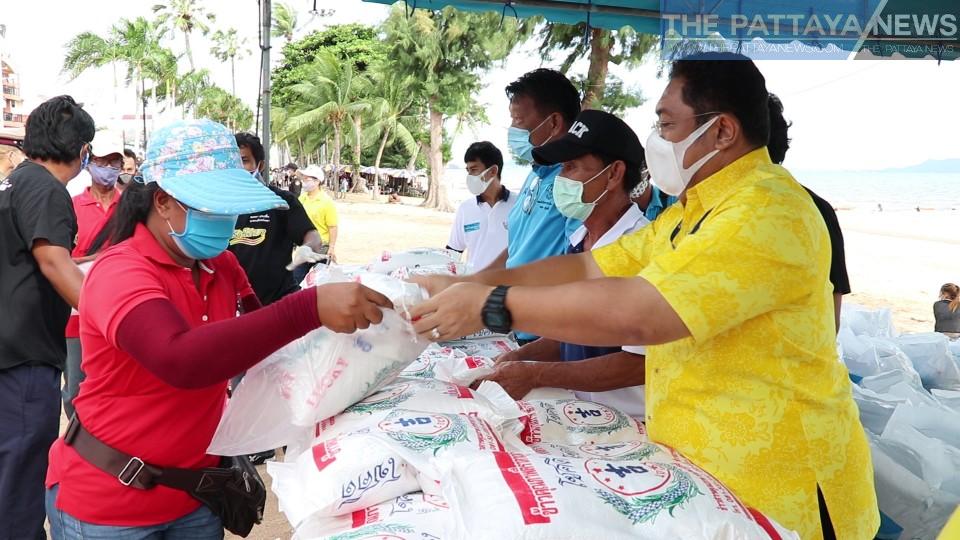 The Thai Government is likely to officially announce tomorrow that entertainment venues will remain closed for the immediate future, leaving many still out of work, even as many other businesses are allowed to open.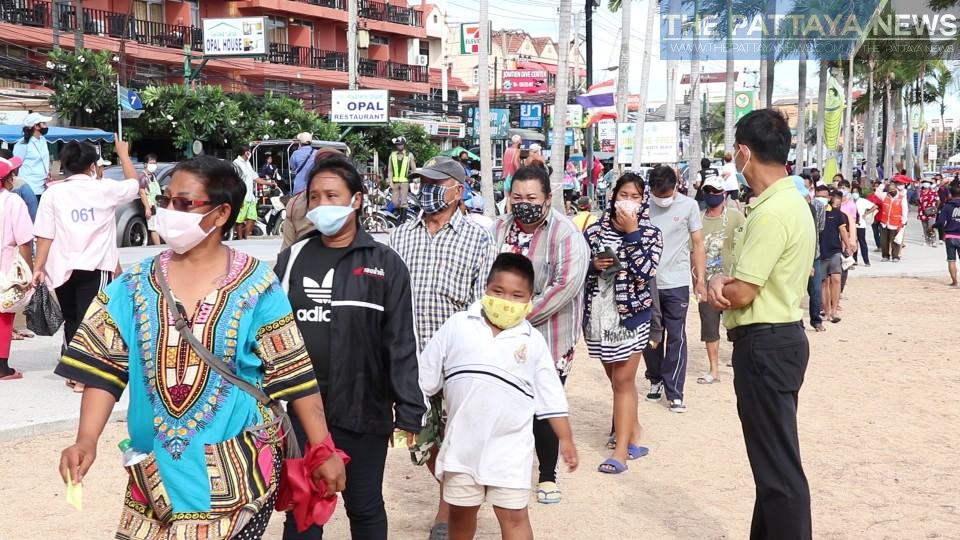 Hundreds lined up on Jomtien Beach for the handout, many arriving hours in advance. However, Pattaya Police ensured proper social distancing and ensured all who attended had hand sanitizer used and temperature checks for their safety.