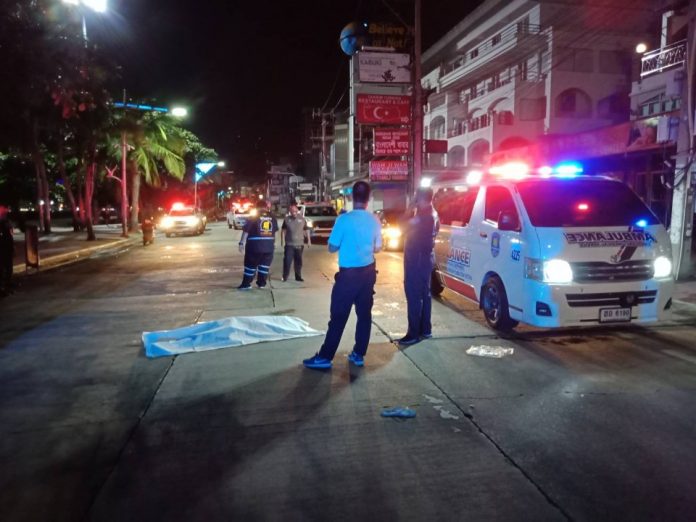 Pattaya-
An elderly woman was killed in a hit and run road accident in Pattaya this early morning during National Thai curfew.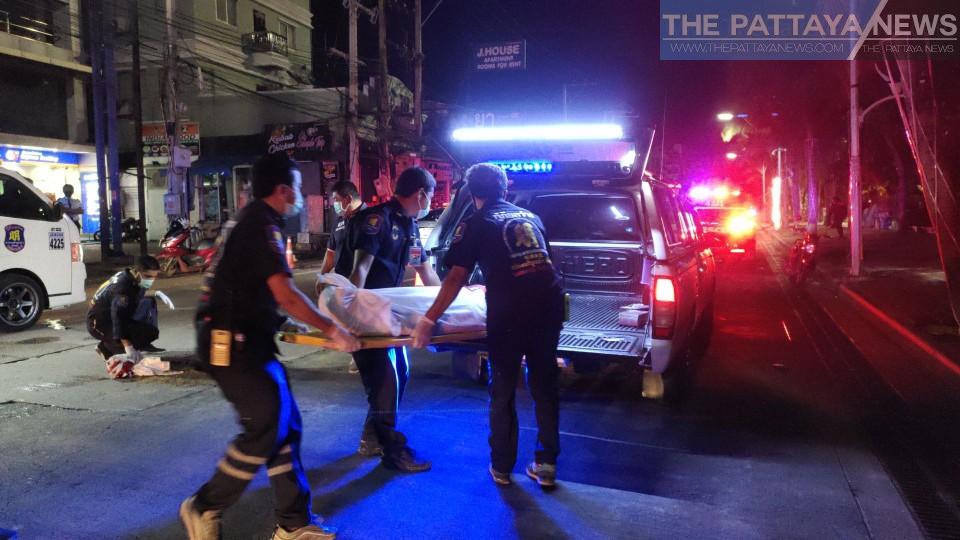 Captain Thanongsak Inphadung of the Pattaya City Police was notified of the accident at 1:00 AM on Pattaya Beach Road.
Emergency responders and The Pattaya News arrived at the scene to find the unidentified elderly woman bleeding heavily on the road. She was later pronounced dead at the scene of the accident.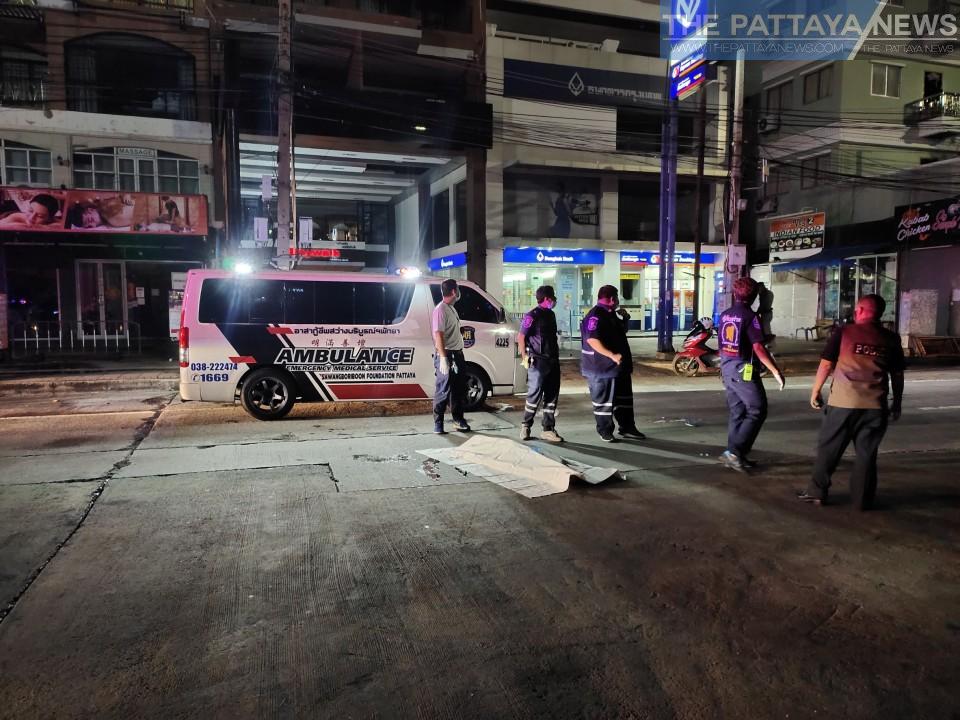 Witnesses told The Pattaya News that a pickup truck was driving with high speed before hitting the elderly woman who was crossing the road before speeding away.
Pattaya police are continuing their investigation to find the driver for further legal action. They will be reviewing CCTV in the area for further information.
They are also working on identifying the woman, who carried no ID, and why she was out during curfew hours on Pattaya Beach.
Editors note: There have been incorrect reports on some media that the woman killed is a well known street performer on Walking Street. The victim was not that performer, who is alive and well.