Sattahip-
One Thai monk and five Burmese monks were among a group of twenty one people arrested in a luxury beach house party in Sattahip last night.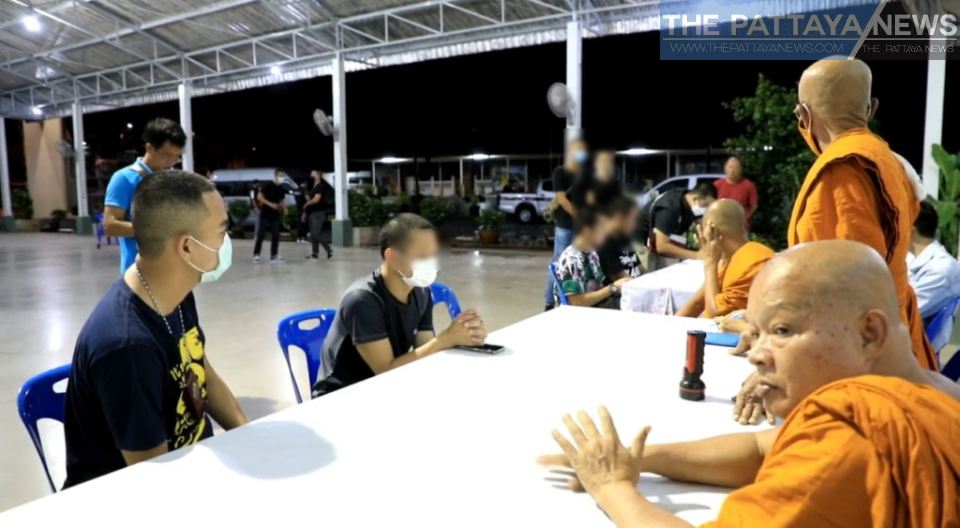 The Sattahip Police were notified of the incident at a house near Bang Saray Beach at 9:00 PM from a tip from a concerned citizen. Under current emergency decree laws active in Thailand to help prevent the potential spread of the Covid-19 Coronavirus, gatherings and parties are strictly against the law. Violation of this law could mean up to two years in jail and a fine of up to 100,000 baht.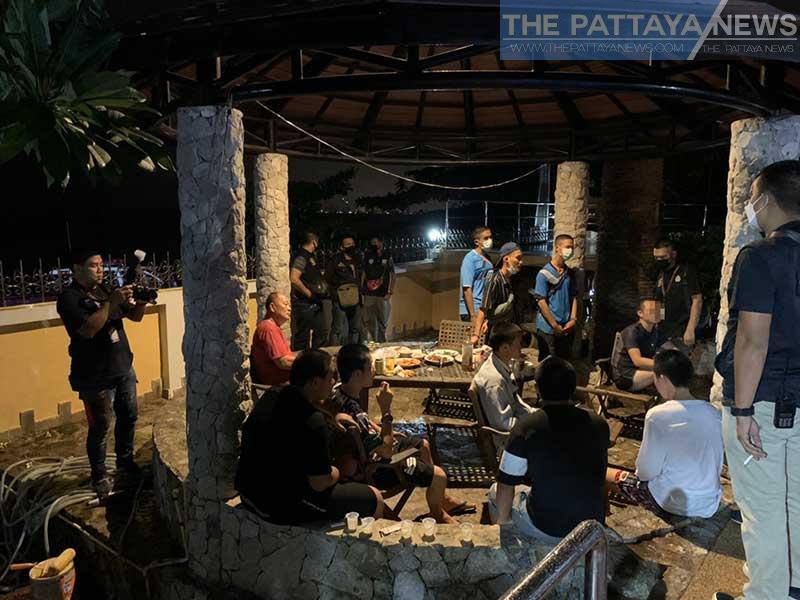 One adult Thai monk, 36 and five teenaged Burmese novice monks aged from 16-19 years old were found drinking alcohol inside the house, along with a large group of other non monks.
The monks told police they came from a temple in Chiang Rai for vacation with their relatives in Sattahip. They rented a luxury villa with a pool and allegedly admitted to drinking alcohol and partying.
All six monks have been ordered to leave the Buddhist monkhood and will be defrocked of their robes after meeting with local senior monk leaders last night. The monks have apologized to the senior monks for their behavior.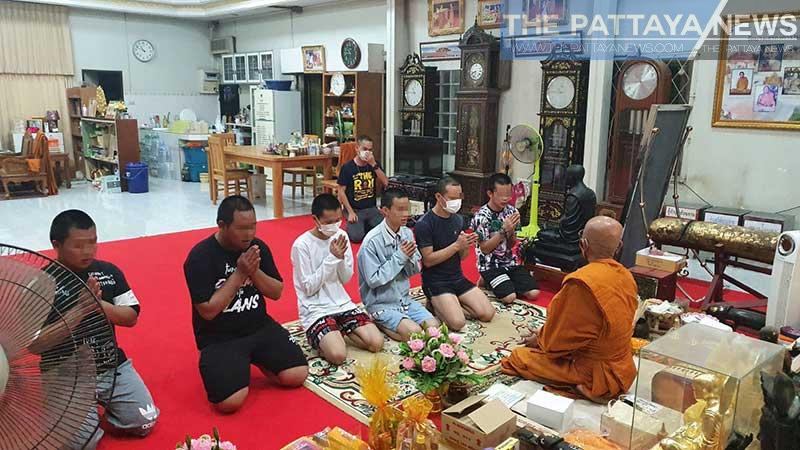 Additionally, three of the Burmese monks have no passports and are in Thailand illegally. They are facing further legal action involving deportation.
Photo credit 77kaoded