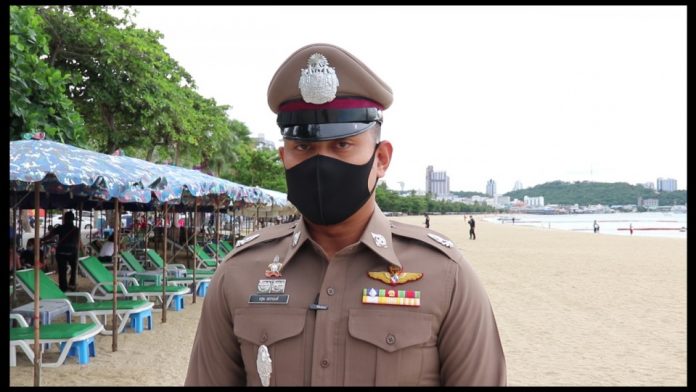 Thailand-
The Center for Covid-19 Situation Administration has stated over the weekend that they and the Ministry of Public Health are alarmed at reportedly confirmed reports of people dropping their guard and not wearing masks in public.
Although not mandatory by law countrywide several provinces, including Chonburi, have enforceable mask orders that were introduced during the emergency decree period to help prevent the potential spread of the Covid-19 Coronavirus.
The law could mean that if one is caught without wearing a mask they could face a fine of up to 20,000 baht or even potentially jail time.
The Pattaya News has also noticed from its local reporters a significant reduction in the number of people wearing masks locally, with many wearing them around their chin or neck as "compliance" or only putting them on if they see a law enforcement official.
Comments online about mask wearing have complained that with no cases in Pattaya of Covid-19 in seven weeks and none in about two weeks nationwide of locally spread Covid19 cases, the need for wearing a mask outside on a beach or for a walk is not there.
Ministry of Health officials however have cautioned that there could still be asymptomatic carriers of the virus in the country going undetected and by wearing a mask at all times one was safer. This also follows recently revised advice given by the World Health Organization.
Additionally, the authorities in Chanthaburi have noted travelers dropping their guard in terms of COVID-19 avoidance practices, with local public health official, Dr. Apirak Pisutaporn, urging visitors to closed spaces to keep their masks on, and to avoid crowded places.
Chanthaburi Governor Witurat Srinam admitted that locals have been seen commuting without waering masks and thereby posing a risk of a second wave of infections. The province will enforce mask-wearing stringently with a 20,000 baht fine from this week onward.
Several other provinces in the country have also committed to mandatory fines and enforcement for those caught not wearing a mask in public. These orders are likely to last at least as long as the emergency decree, currently scheduled to end at the completion of June, if it is not extended by the Thai Government.
Thailand remains in a state of emergency as of press time.