Chonburi-
A Thai man reportedly intoxicated and high on methamphetamine has allegedly burned his house down on purpose in Mueang Chonburi early this morning.
The Don Huafor Police was notified of the fire at 5:00 AM at a house in Napa, which is located in the Northern part of the Chonburi area.
Firefighters with three fire engines arrived at the scene to find the house already fully ablaze.
It took about one hour to control the fire. The house and two vehicles were totally destroyed, however, there were no injuries or loss of life in the incident.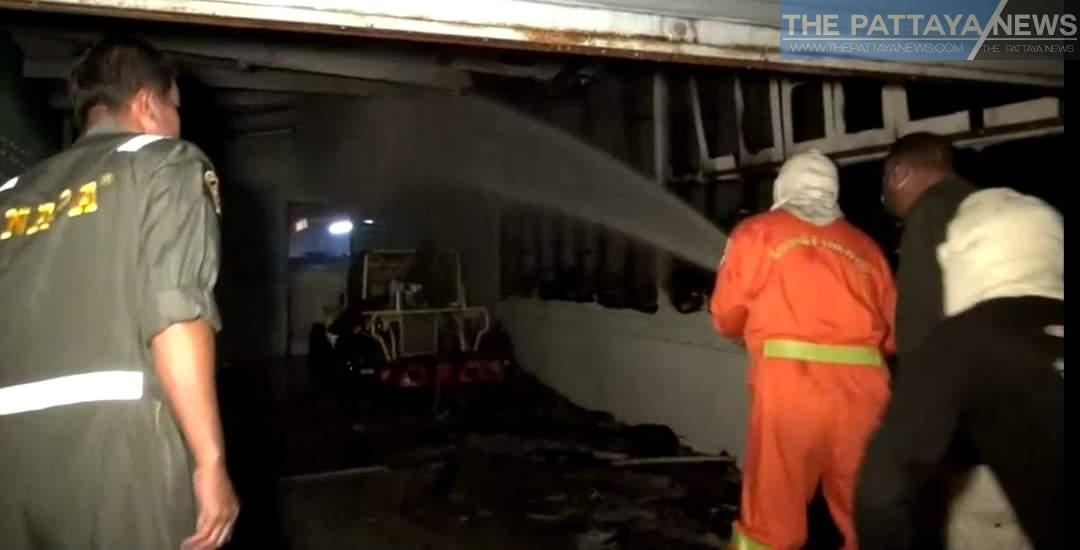 The man's mother, whose name was not given by Napa Police, spoke to law enforcement emotionally. She alleged that her son had eaten lots of methamphetamine pills prior to the incident and had been heavily intoxicated. She claimed the incident was intentional.
She asked Napa Police to find her son, who fled the scene of the suspected arson and remains missing, and put her son in jail as she hopes that it will help him give up his drug habit.
SOURCE: Puean Khao Rao Rak Kan Chonburi