Pattaya-
A Japanese national was found by Pattaya Tourist Police and Municipal Law Enforcement yesterday on Pattaya Beach, destitute and homeless due to extenuating circumstances involving the Covid19 Coronavirus crisis.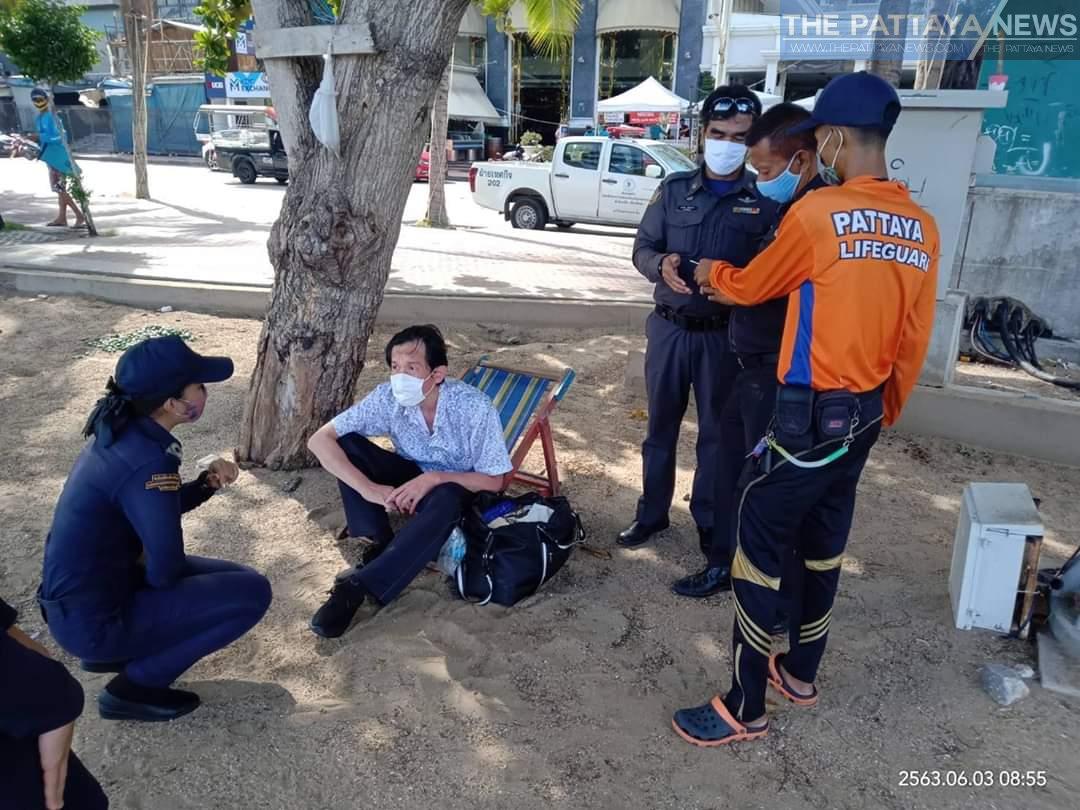 The man, whose name was withheld but photo used with permission, was taken to the Tourist police center after municipal law enforcement found him on the beach with luggage and in an emotional state.
He had become stranded in Pattaya and ran out of money due to circumstances around the Covid19 Coronavirus crisis.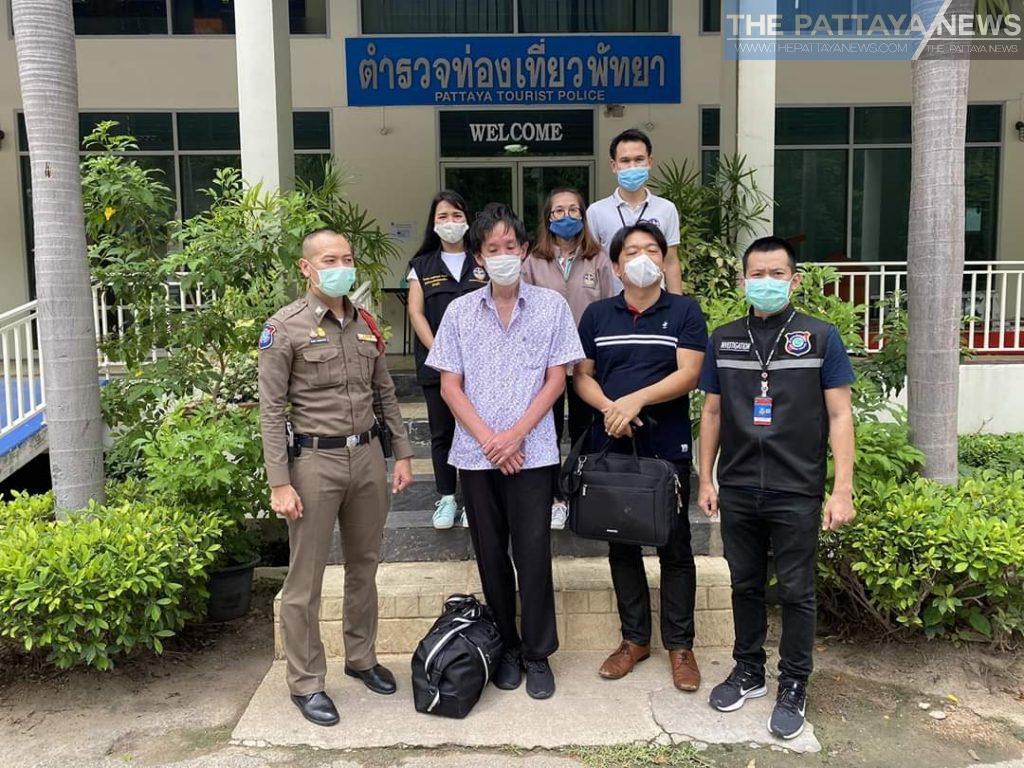 The Pattaya News has an ongoing relationship with the Pattaya Japanese Association and when our staff heard about the situation we called the Pattaya Japanese Association to assist the stranded tourist.
The Pattaya Japanese Association immediately responded and sent a translator and representative to the tourist police, who managed to contact the Japanese Embassy in Bangkok.
They arranged for a free taxi ride to the embassy today and the local Pattaya Japanese Association also gave the man a free hotel room and with the assistance of the Tasty Cafe at Unixx free food during his stay.
The Japanese Embassy will be helping him return home to his family after being stranded and are taking care of him currently in Bangkok.