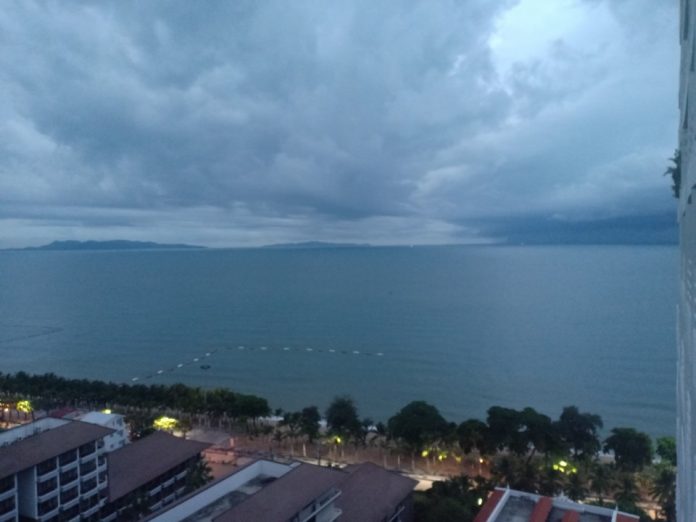 Chonburi-
The Thai Meteorological Department has warned that heavy rain is likely in the Chonburi and Pattaya area over the next day.
The rain is being driven by a combination of a monsoon that is getting stronger over the Andaman Sea as well as a low pressure cell over Vietnam.
These two factors will likely cause sporadic heavy thunderstorms and rain especially in the Eastern parts of the country.
The Meteorological department warned of potential flooding in flood prone areas and to be aware of the situation before traveling over the next day.