Pattaya-
A motorbike driver has sustained serious injuries after an intoxicated driver collided with his vehicle and then ran into an electric pole knocking it down in Pattaya last night.
A video of the aftermath of the incident is here:
Rescue workers were notified of the accident at 11:00 PM near Soi Baan Lang 9 in Nongprue.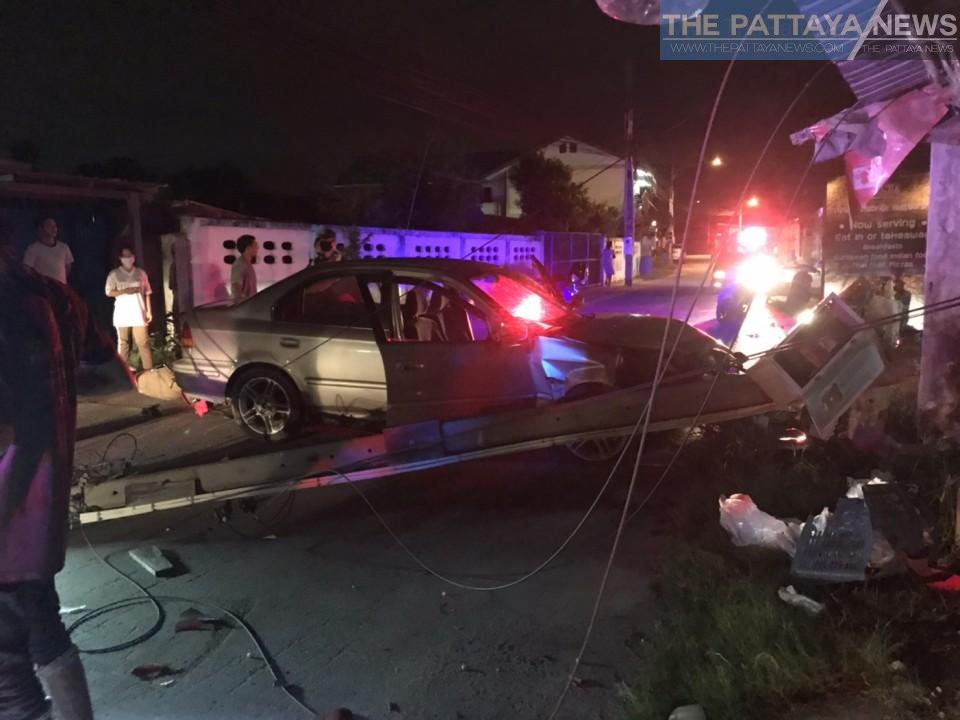 Emergency responders and The Pattaya News arrived at the scene to find a large crowd gathered around the damaged vehicles and the power pole which was now lying in the street.
The vehicle driver, 39 year old Worrawut Khumyard, of Thailand, had sustained minor injuries.
The motorbike driver, 35 year old Mr. Seksan Saneprom, of Thailand, had sustained serious injuries. He was rushed to a local hospital for medical assistance.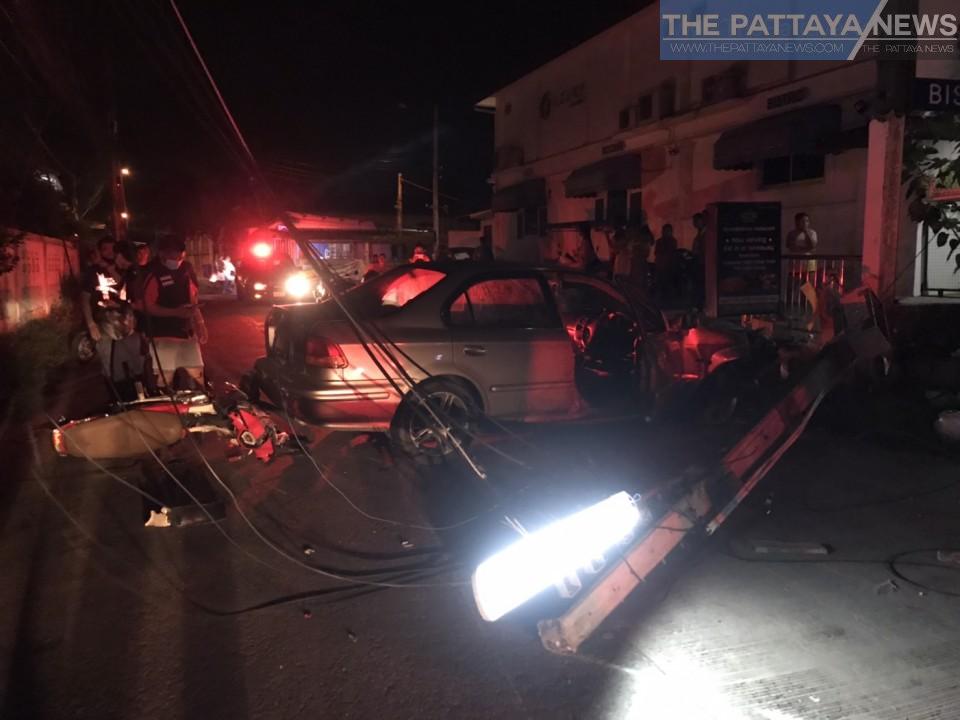 Mr. Khumyard admitted to The Pattaya News that he had drunk some beers before driving.
Witnesses told The Pattaya News that Mr. Khumyard was allegedly driving with high speed before losing control and careening into the motorbike in the opposite lane. Following this, Mr. Khumyard crashed into the power pole, knocking it down into the street. Thankfully, there were no electrical related fires.
The Nongprue Police are checking CCTV footage nearby to review the witness and driver's statements for further potential legal action. Mr. Khumyard was detained by police at the scene but it is unknown if he was immediately charged or arrested.
Meanwhile, the Provincial Electrical Authority will be repairing the damage done to the area through the day today.