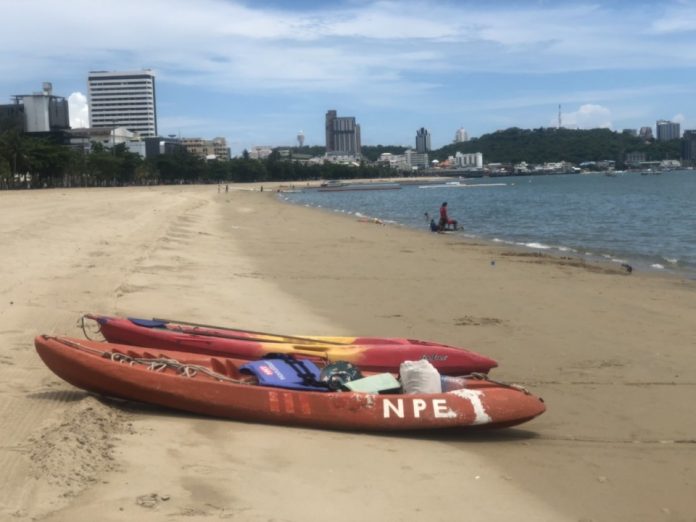 Pattaya-
Pattaya reopened its local beaches yesterday for the first time in about two months after Covid-19 restrictions caused authorities in Chonburi and Pattaya to choose to close them in late March.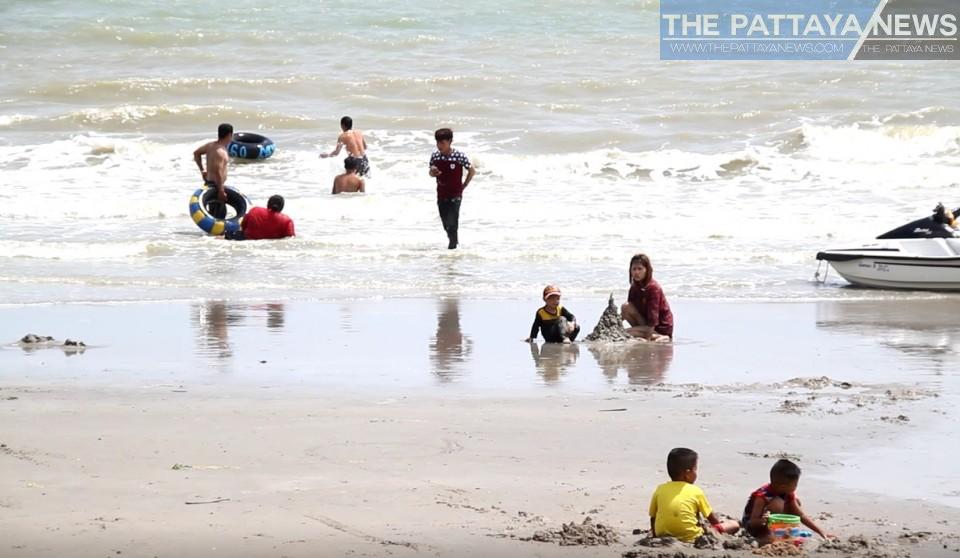 The Pattaya News visited beaches in both Pattaya and Jomtien and spoke to local law enforcement about the reopening of the beaches. We also clarified some of the new rules in place which can be found below.
https://thepattayanews.com/2020/05/31/pattaya-beaches-go-through-final-check-before-anticipated-re-opening/
The overall atmosphere of the beaches in the afternoon and morning were quiet, driven by confusion by some residents due to signs still being up stating the beach is closed. As of press time Tuesday morning the closure signs have not been removed, although Pattaya Authorities stated to the Pattaya News that they would be later this week.
Additionally, beach chair vendors with umbrellas to protect from the harsh sun and a particularly hot day were not yet given the final approval from City Hall to set up their business. That is also expected to happen in full later this week as Pattaya City Hall has held meetings with beach vendors on social distancing and hygiene measures. Jomtien Beach Vendors began returning to the beach as of this morning, although not all have returned yet. A few speed boats were back in service offering trips to the also reopened Koh Larn but most were not operating yet.
By late afternoon both Pattaya and Jomtien Beaches were visibly busier as the sun became obscured by cloudy weather and the message that the beach was opened spread to those that did not follow local media. By evening Jomtien Beach especially seemed to be returning to normal with many people sitting on the beach and sidewalk areas in small groups of family and friends.
Overall, social distancing was taking place according to Pattaya City Police and they warned that they would be looking for people having alcohol based gatherings and parties as that was strictly prohibited. They also stated that mask wearing was still mandatory, although for the most part violating this rule would only result in a soft warning.
https://thepattayanews.com/2020/06/01/pattaya-law-enforcement-warns-that-mandatory-mask-wearing-in-public-rule-in-chonburi-remains-in-effect-and-not-to-let-guard-down/
Authorities were overall pleased with the first day of the return to the beach and stated to The Pattaya News that there were no major incidents or problems. They will continue to be reviewing the overall situation as the weekend approaches and vendors-and hopefully some domestic tourists- return.