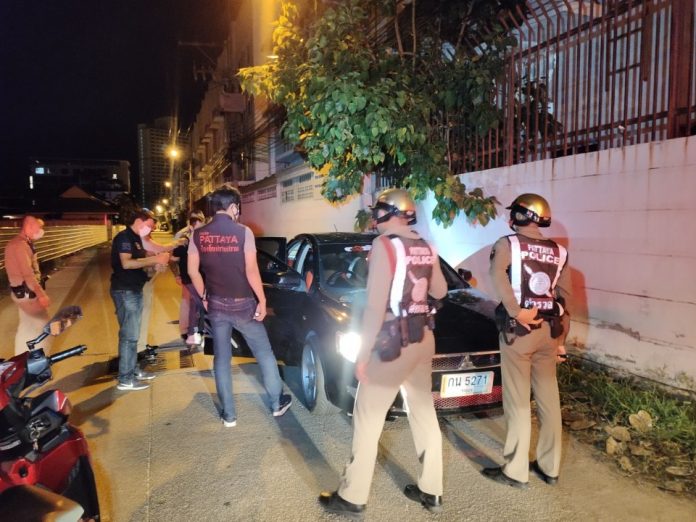 Pattaya-

An intoxicated man has been arrested this morning for breaking through a curfew checkpoint in Pattaya, according to Pattaya Police.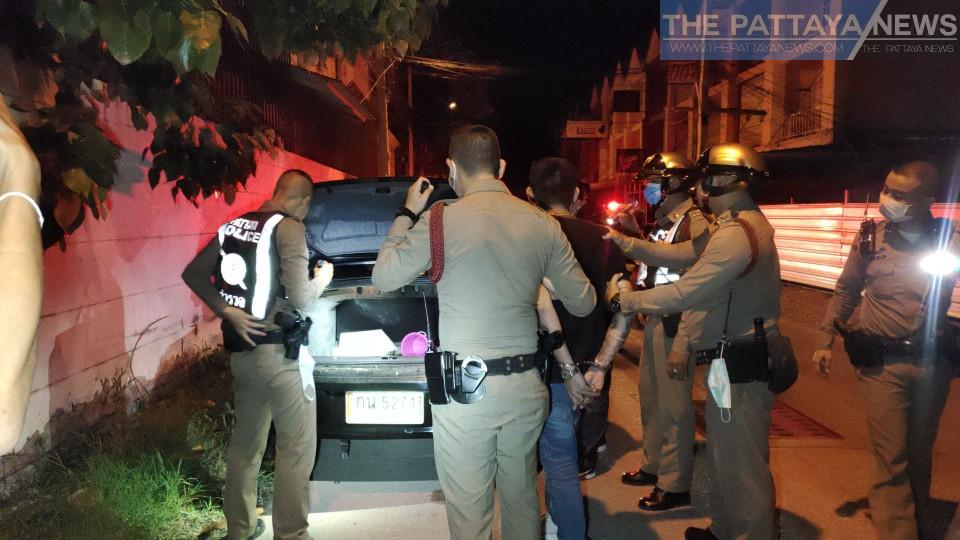 A video of the incident can be seen here as the suspect is taken into custody by law enforcement.
Thailand currently has a National Curfew in place from 11:00 PM to 3:00 AM daily to help prevent gatherings and parties that could potentially spread the Covid-19 Coronavirus according to the Thai Government.
The curfew checkpoint in question was set in South Pattaya. At 2:00 AM a black vehicle with racing written on the side refused to stop and broke through the checkpoint at high speed.
Police tracked down the vehicle before forcing the vehicle to stop by pinning it down between multiple police cars on Soi Bongkot.
The driver, 37 year old Mr. Anek Karrasin, who was heavily intoxicated was arrested at the scene. Mr. Anek, according to Pattaya Police, was barely able to walk due to alcohol intoxication and was uncooperative with law enforcement, shouting multiple obscene statements. A knife was found in his vehicle as well, according to officers responding to the scene.
Mr. Karrasin faces charges of eluding the police, driving under intoxication and violating the National Thai Curfew. The latter carries penalities of up to two years in jail and/or a fine of up to 100,000 baht. He remains in police custody as of press time.