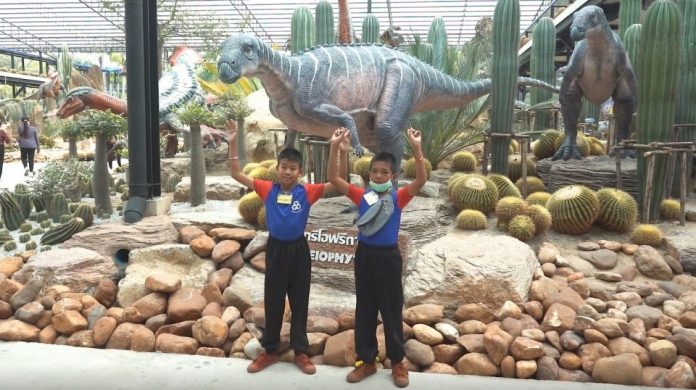 Chonburi-
The president of the Chonburi tourism association said yesterday afternoon that most of the prominent tourism attractions in the area are not ready to open at this time even if legally allowed to do so for several factors and reasons.
The President of the Chonburi Tourism Association Ms. Thitipat Siranatsirikun told The Pattaya News the following yesterday in an interview with local media.

"There are 53 tourism attractions in Chonburi that belong to our association which include large scale entertainment venues, parks, shows, markets and other venues."
" Our association has confirmed that eighty percent of them are currently closed. Many that can legally open have chosen not to until the situation improves in several aspects. Some venues, like Nong Nooch Gardens, have reopened and some like the world famous Walking Street, Ramayana and Cartoon Network are still not legally able to open." She continued.
" Our Association venues that can open have told us that they will not do so until several other factors are in play. This is in response to questions by regional officials who want to see more attractions open to start to boost domestic tourism over the summer."
"Our association venues have said that some won't open until entertainment related venues, like bars and nightclubs, which is a prime attraction of Pattaya, also open and is expected to boost domestic tourism. Additionally, some will wait for the curfew to be lifted and more relaxed travel restrictions nationwide in terms of domestic travel as many staff members remain in their home provinces."
"Most of the venues also stated that they would want to see some form of international tourists allowed to return in order to open, although done safely. We urge the government to allow all businesses to reopen, especially the critical entertainment industry which is a core component of attracting domestic and foreign visitors to Pattaya." She finished.
Thailand entered the third of four scheduled phases of reopening yesterday, however as the majority of Pattaya businesses are oriented to the nightlife, entertainment and hospitality industry a vast majority of local businesses remain force closed. Many others remain closed by their own decision, waiting for the situation to improve.
The Center for Covid-19 Situation Administration, or CCSA, that is managing the loosening of restrictions and allowing reopening of businesses has previously said the current goal is to open all businesses by July First, but it is unknown exactly when each venue will be allowed to do so.