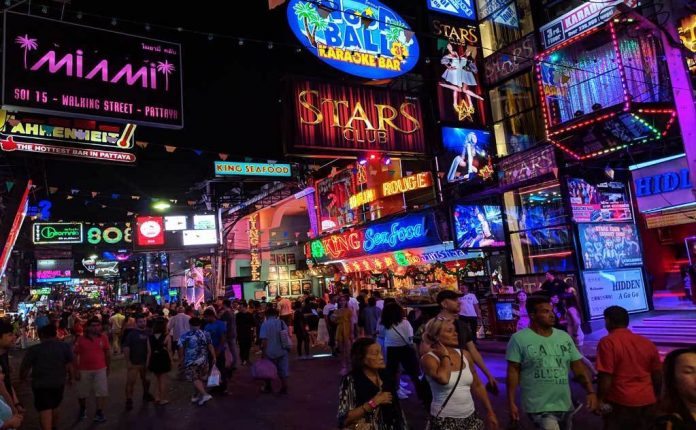 Bangkok-
The Deputy Director-General of the Department of Disease Control, or DDC and a prominent advisor to the Center for Covid-19 Situation Administration, or CCSA, in Bangkok has made a proposal to the CCSA and Government to not open bars, pubs, nightclubs and the entertainment industry until schools open.
Dr. Thanarak Springphat stated at a press conference and to the press that while the Nightlife, Entertainment, Alcoholic Beverage Industry and some individual provincial leadership, like nightlife dependent Pattaya, were strongly urging the CCSA to re-open the closed entertainment industry to get hundreds of thousands back to work and help boost domestic tourism that in the view of the DDC Schools took priority and he did not agree with a decision to put the economy ahead of education.
The CCSA had previously announced that all venues and businesses would be unlocked and opened by the end of the month if Covid-19 cases stay low, but if this proposal takes place the entertainment industry, which in some areas like Phuket and Pattaya is up to 80 percent of the local gross revenue, would be delayed until at least early July. The CCSA has said that the fourth phase of loosening restrictions and easing rules, of four scheduled phases, would be every two weeks, meaning many entertainment venues were looking forward to mid June for opening.
If the proposal is accepted by the CCSA they will have to wait a few more weeks, as schools are currently not scheduled to open until July First.
Dr. Thanarak suggested instead of entertainment venues that certain types of schools, especially those for younger children, be moved into Phase Four instead and make entertainment venues and universities and colleges a "Phase Five" in July. He brought up the fact that Universities and Colleges posed a higher risk than schools for younger children as they were more likely to gather and throw parties after school, especially at student housing.
Dr. Thanarak specifically referred to the example of South Korea, in which nightlife opened before schools but had a second outbreak of the Covid-19 Coronavirus, leading to a delay on their school openings after weeks of planning.
Some media have stated that this proposal is already official, however that is not the case and is still under consideration by the CCSA. Concrete decisions on what Phase Four will look like, if the situation in terms of Covid-19 stays stable, should come early next week at the regular daily press conferences of the CCSA.
As of press time, Dr. Thanarak's proposal to the CCSA is still under serious consideration.