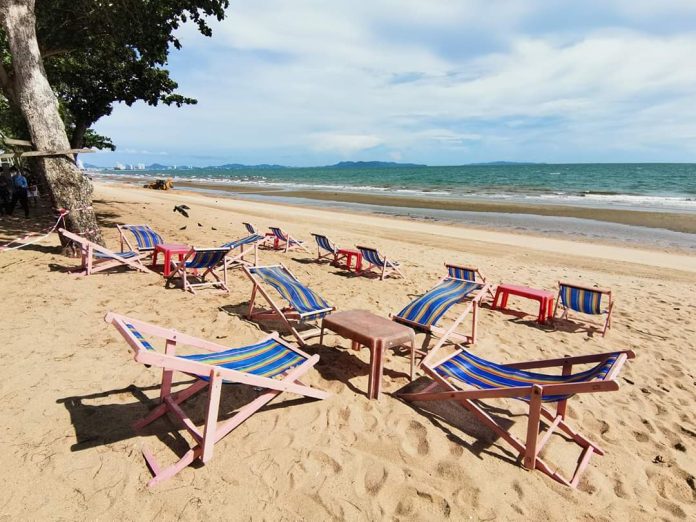 Bangkok-
The Center for Covid-19 Situation Administration, or CCSA, in Bangkok gave complete guidelines for Phase Three of an estimated four phase process last week, releasing several more businesses and attractions, effective today, to be legally opened in Thailand, most with new and stricter rules.
The Governor of Chonburi (as well as other provincial governor's) released a list of venues today in an order that may still not legally open until the CCSA gives permission. Governor's can strengthen rules and provisions but may not loosen them under the current orders of the Emergency Decree to help control the spread of the Covid-19 virus. The Decree was recently extended for all of June, which corresponds to the end date of the orders on businesses still closed.
The Pattaya News notes that this does not mean that all businesses closed will be guaranteed closed until the end date of the order, June 30. The order states until June 30th, or further notice, similar to the orders in May for Phase One and Two. For instance, in Phase One an order was released keeping malls closed for the entire month, but this was reversed in Phase two and a specific order issued allowing malls to open after the CCSA added them to the Second Phase.
The CCSA has previously announced that the current plan is for a new phase to take place roughly every two weeks if the number of Covid-19 cases stay low in Thailand. If this is the case, it is expected that more venues on this list would be considered for unlocking and loosening of restrictions around June 15th.
If that is the case, a new order allowing those businesses to open would be issued.
Here is what is currently closed up to June 30th, although it is highly likely many of these venues will be considered for re-opening in Phase Four according to the CCSA if the situation with Covid-19 in Thailand stays stable. As of today there has not been a single new confirmed recorded case of the Covid-19 Coronavirus that was locally spread in a whole week in Thailand.
1. Karaokes, lounges, pubs, bars, entertainment venues, nightclubs, live music venues, hostess venues, concert style shows and similar establishments
2. Water parks, theme park style tourist attractions and amusement parks
3. All playgrounds regardless if they are public or in markets, department stores, malls, etc. This includes children fun centers like Harbor Land. (However, bowling alleys and skating rinks can open)
4. Snooker and Pool halls
5. Arcade machines in malls, department stores, etc
6. Arcade and Game Stores, internet cafes, Gaming cafes
7. Cock-fighting stadium and chicken-training practice fields
8. Nurseries for children and elder care centers
9. Boxing stadiums
10. Martial arts school (Gyms)-Note, training in some specific types can be done, we suggest to call your local City Hall for guidance. No organized competitions, large classes, etc.
11. Race courses, Horse racing, etc.
12. Public Showers, Public baths
13. Some types of massages such as steam, sauna, herbal, aroma, facial, Body to Body (soapie)
14. Competitions of all types, such as sports. Sports for non competitive play in small groups are allowed, or training, but face different rules and restrictions.
15. Banquet facilities, Buffet venues, Banquet Halls, etc.
16. Bull riding and similar competitions with crowds
Additionally, all mass scale gatherings are banned under the emergency decree. Hotels, islands, local government attractions and beaches are provincial decisions, all were legally opened in Chonburi today.
Travel from province to province is allowed but it is very important to note that some provinces (such as Phuket and the Deep South) have complex and different rules and requirements for visitors. Please call local officials in those areas for clarification before traveling.
Schools also remain closed until at least July first.
It is important also to remember that just because something CAN open does not mean it will. Please check with the venue you are interested in before planning a trip. National Parks remain closed at this time. Officials with the National Parks of Thailand have stated they are aiming to open when the Emergency Decree ends, which would at this point be July, if it is not extended.