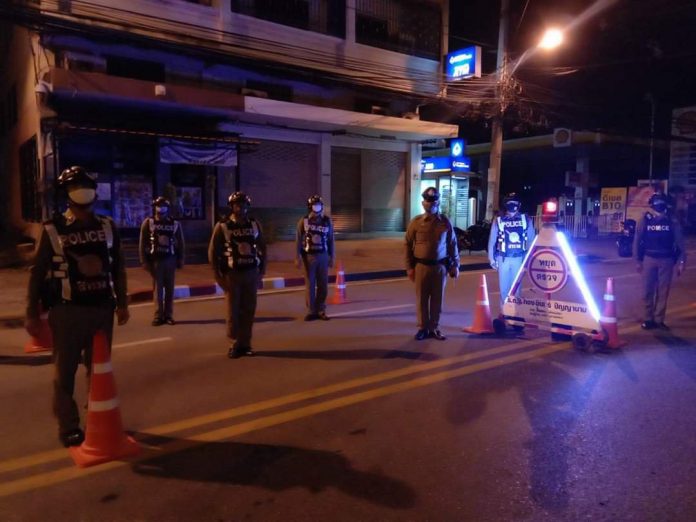 Bangkok-
The National Security Council Secretary General, Somsak Rungsita, announced this afternoon that the Thai National Curfew which is in place to help control the potential spread of the Covid-19 Coronavirus, will be changed from 11:00 PM to 4:00 AM to 11:00 PM to 3:00 AM effective from June 1st, 2020.
The National Thai curfew is part of the measures of the Emergency Decree to control the Covid-19 Coronavirus and violating the degree can lead up to two years in jail and up to a 100,000 baht fine.
The Secretary General said the main reason for the hour change was feedback from Thai people who work at markets that generally open very early in the morning to allow people to shop before going to work. A majority of markets start as early as 3:00 AM for staff to arrive and prepare to be ready for customers arriving as early as 4:00 or 5:00 AM. This measure, he stated, will help the economy.
The curfew overall, however will continue, with Somsak stating it was a key component of not just controlling the virus but also stopping gatherings and parties which could potentially spread the coronavirus. All nightlife style venues, such as bars and nightclubs, remain closed for the immediate future, Somsak added, although plans are in place to loosen restrictions around all venues by the end of June.