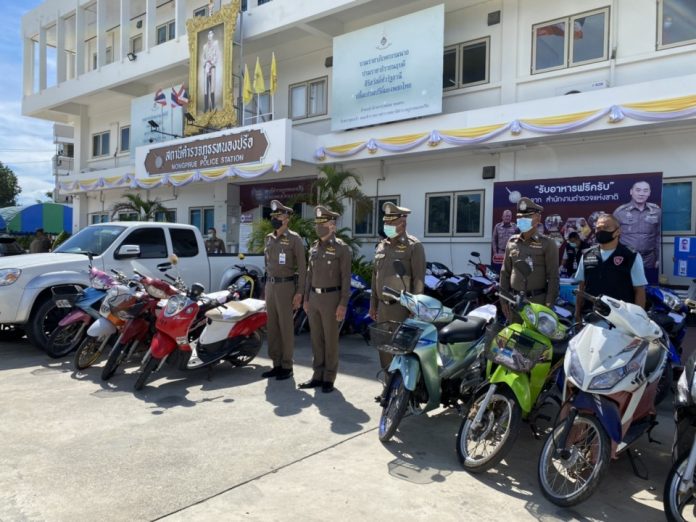 Banglamung-

Nongprue police have arrested five suspects who allegedly stole multiple motorbikes and sold them via Facebook. Police have also seized illegal drugs and guns in Nongprue found during the arrest of the suspects.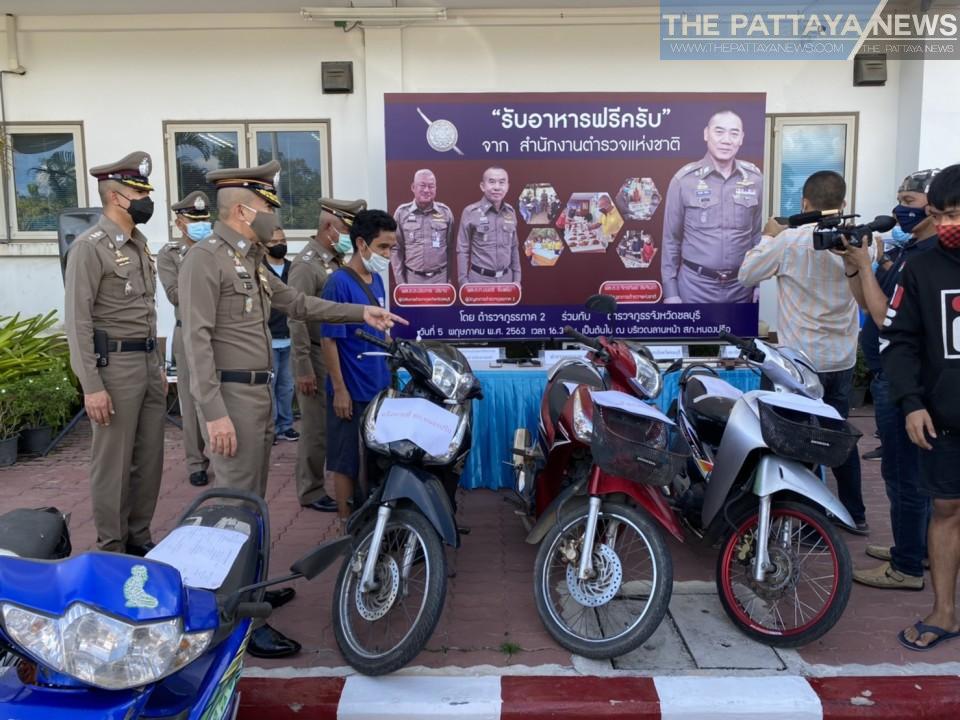 A team of police led by the Region 2 Police Commander Lieutenant General Montri Yimyam revealed the news yesterday afternoon at a press conference.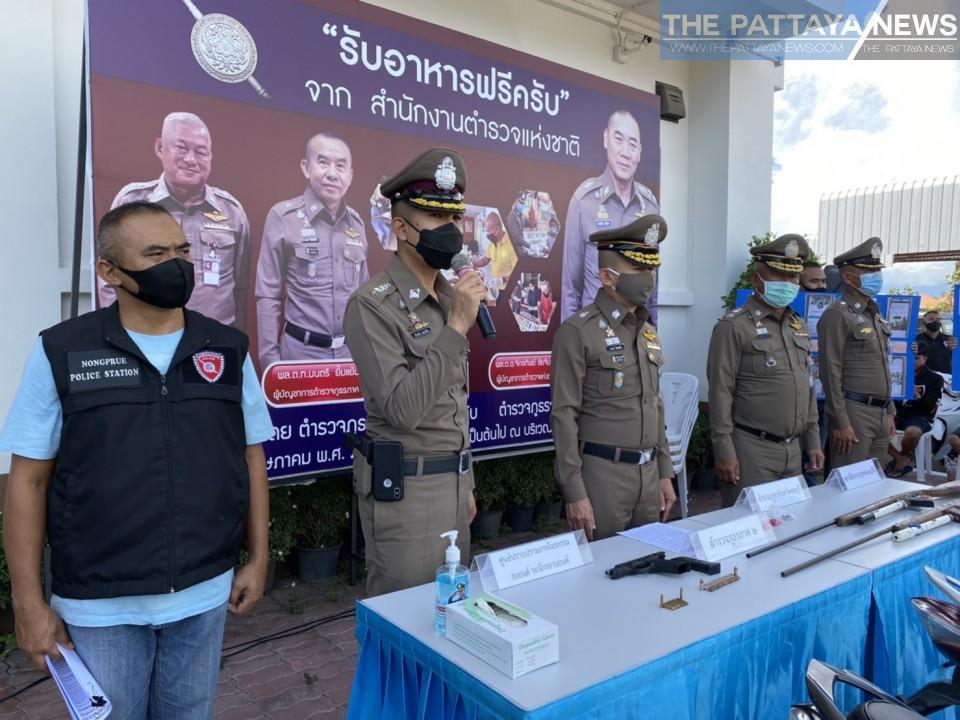 An organized group of suspects have been regularly stealing motorbikes in the Nongprue and Pattaya area during the past month, Lt. General Yimyam told the Associated Thai Press.
Police seized fifteen motorbikes which were reportedly being sold on Facebook groups and profiles such as: 'Jong Khondee', 'Let He Go Banboy' and 'กำนัน เล็ก. Police identified the social media group and profiles after a tip from a victim of the alleged group of thieves.
Four males and one female suspect were arrested in total yesterday during an organized raid on the suspects homes. Police have also seized some illegal drugs and two improperly licensed firearms, according to Lt. General Yimyam. The exact amounts and types of drugs seized were not stated in full to the press. The names of the five suspects were not released to the press.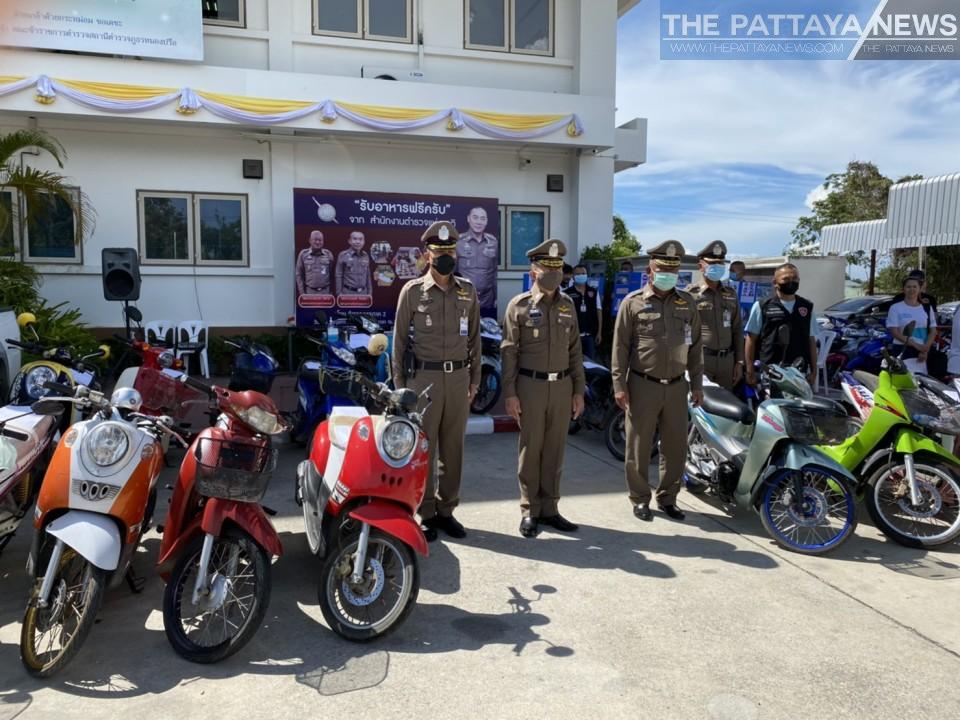 All five suspects face multiple legal charges as Nongprue police told the Pattaya News they are continuing to investigate the overall incident and encourage potential victims to come forward and call the local Nongprue police.