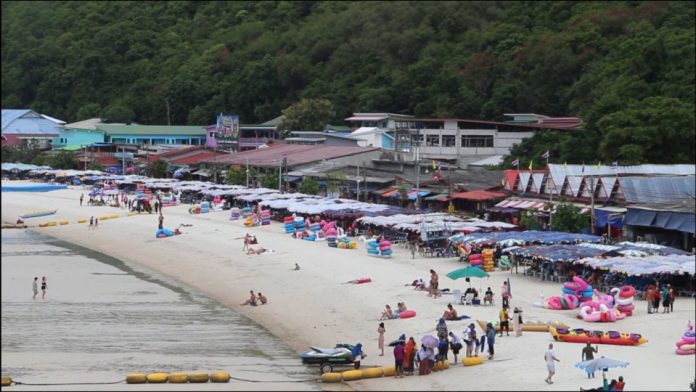 Pattaya-
The Pattaya City Mayor, Sonthaya Khunpluem, spoke with the The Pattaya News and other Thai media today about the closure of Koh Larn and when the island would re-open to tourists and local residents.
The island of Koh Larn, arguably one of the most popular tourist attractions in the Pattaya area, has been closed since March 27 to help stop the potential spread of the Covid19 Coronavirus.
Not a single positive case of the virus was confirmed on the island, which has a yearly permanent resident population of about five hundred people.
The island was reopened on May 1, 2020, to local residents to come and go from the island to the mainland but all non residents were still banned.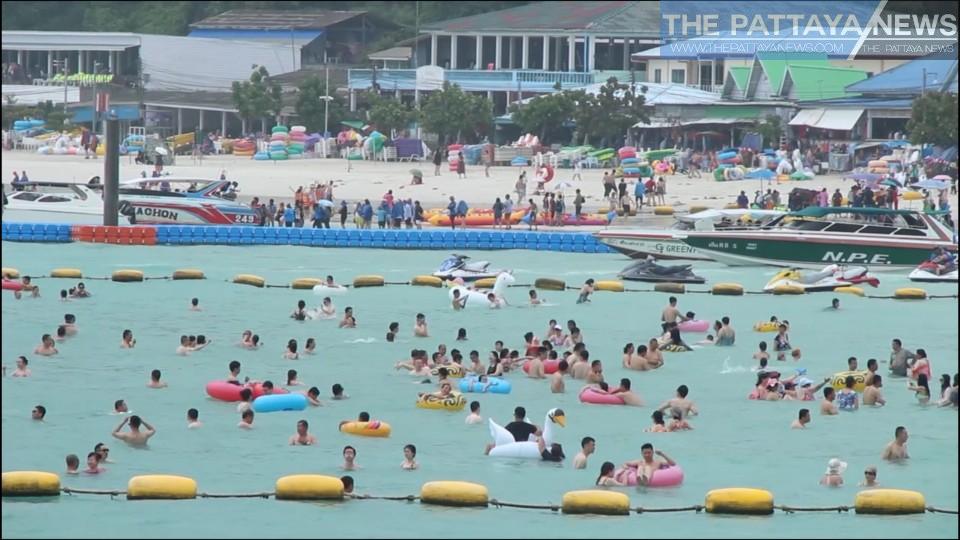 Mayor Khunpluem says that due to the improved situation with the Covid-19 Coronavirus in Thailand and the expected loosening of restrictions for Phase Three (of a four phase reopening project) happening next week, re-opening Koh Larn was highly likely and had been proposed.
However, the proposal will need to be approved by the local Koh Larn council and elder, then be approved by the Chonburi Governor and Communicable Disease Committee. These groups will make a decision in the near future, the Mayor added.
Beaches remain closed at the order of the Governor of Chonburi, although a decision on the beaches is likely to come as soon as this weekend following official announcements from the Thai Government on the next phase of loosening restrictions. That announcement is expected tomorrow.