Si Racha-
A fire broke out a temporary construction camp used to house over three hundred workers, many of them being migrants, this morning, nearly completely destroying the camp.
The fire took place at 9:00 AM at a construction camp located near the Rojana Industrial Estate in Village number ten of the Khao Khansong Subdistrict in Si Racha.
Captain Rueangsit Nawiratthaya Deputy Inspector of Investigation of the Bowin police responded to initial calls of the fire along with the local fire department and emergency rescue workers, as well as The Pattaya News.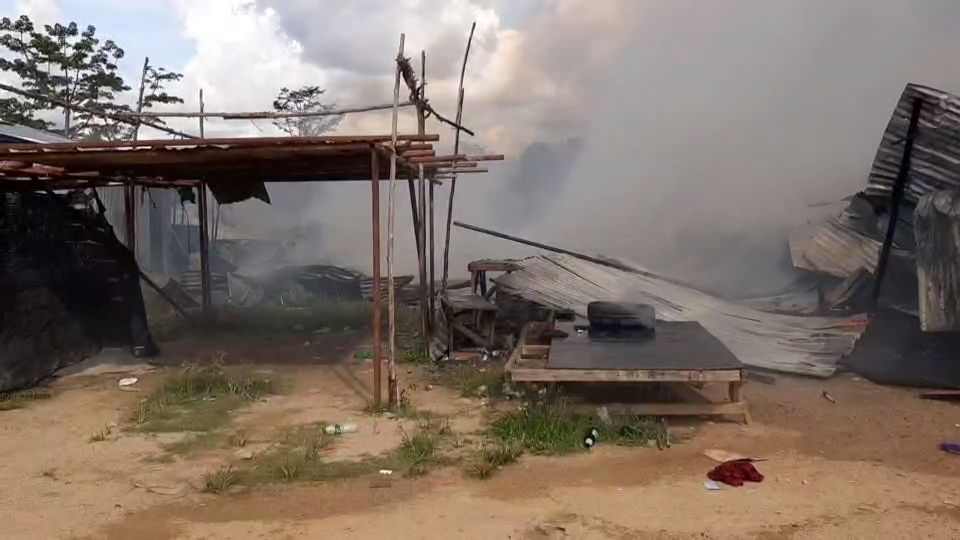 Most of the estimated three hundred workers at the camp had already left for work and those who remained home managed to escape the blaze safely. Captain Rueangsit Nawiratthaya told the associated Thai press that between 150-200 temporary homes in the camp were completely destroyed by the blaze.
Firefighters believe the fire was caused by a short circuit at one of the homes, but a further investigation will take place according to officials. The fire took nearly forty minutes to put out and there were no reports of injuries or deaths.