Thailand-
The Ministry of Public Health has joined hands with private companies to provide Alternative State Quarantine accommodations to people who have returned from abroad and would like to have special services, at their own expense, during quarantine.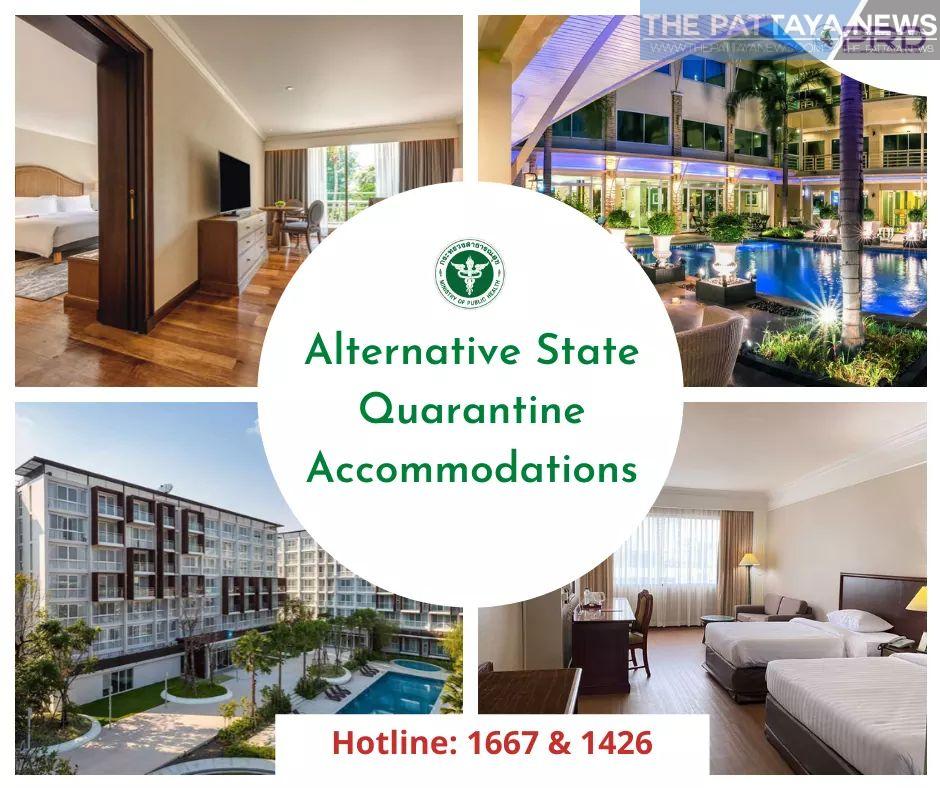 People returning from foreign countries must be detained and observe any possible symptoms for 14 days at the state quarantine facilities or at the Alternative State Quarantine hotels, where guests are responsible for the cost themselves. The participating hotels must have a contract with hospital to take care of their guests, regarding health care and treatment, throughout the detention period.
The hotels are required to pass the assessment of the Ministry of Public Health and the Ministry of Defense before they may open their service as an Alternative State Quarantine hotel. There are currently five places ready to accommodate people returning from foreign countries including Movenpick wellness BDMS Resort Hotel, Qiu Hotel Sukhumvit, The Idle residence, Grand Richmond Hotel, and Royal Benja Hotel.
More information can be obtained at the hotlines listed above or the embassy in the country where one wishing to return to Thailand currently is. The Pattaya News notes that foreigners are still currently prohibited from returning to Thailand until at least July 1 due to a ban on border travel and ban on international inbound flights. Currently only Thai Nationals are being repatriated.
It is, however expected that when allowed to return foreigners who are valid to return, such as likely those with work permits will be required to complete a fourteen day state or alternative self financed Quarantine.
Hotel list for alternative state quarantines;
Mövenpick BDMS Wellness Resort Bangkok
Qiu hotel sukhumvit
The idle residence
Grand Richmond Hotel
Royal Benja Hotel Bangkok
Sources:
Bureau of Information Office of the Permanent Secretary, Ministry of Public Health, Thai National News Bureau