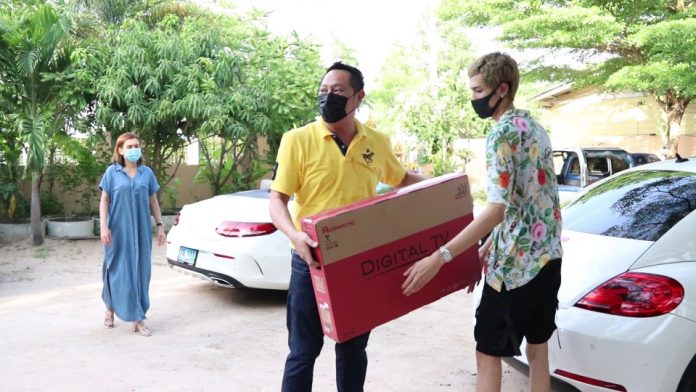 Pattaya-

Five televisions have been donated to the Center for Anti Human Trafficking and Abused Children (Baan Kruja) for online learning classes from a local family who saw a call for assistance for the home during the Covid19 Coronavirus Situation and decided to provide assistance.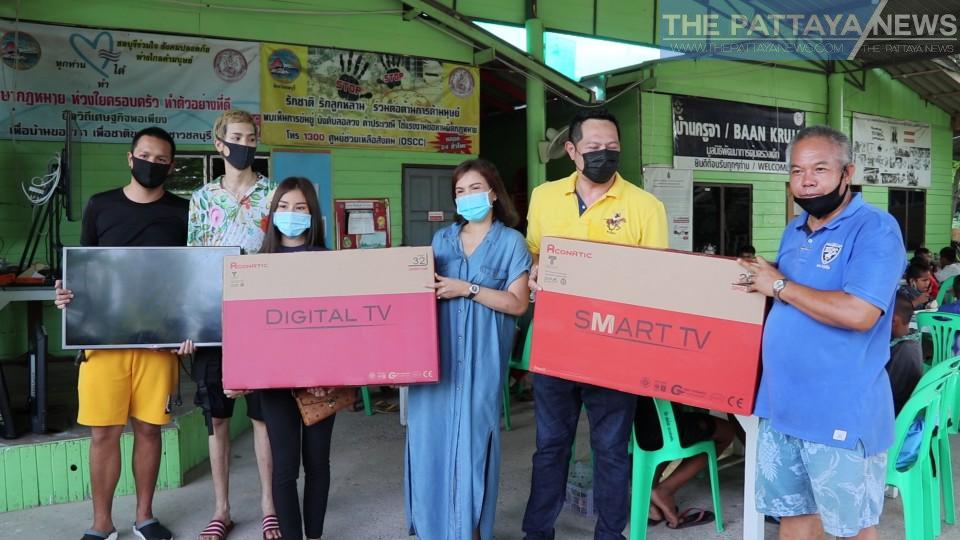 We reported the original call for assistance by the Baan Kruja in April here:
https://thepattayanews.com/2020/04/25/baan-kruja-director-discusses-negative-impact-covid-19-has-had-on-them-and-reduced-support/
The Anti Human Trafficking and Abused Children Center (Baan Kruja) had also previously asked for second hand televisions that could be used for children to learn for online classes with regular schooling currently delayed nationwide until at least July 1 due to Covid-19.
Yesterday, Mr Nikhom Torrungruengkit and his family together with Ms. Paweena Boonnak have brought five brand new televisions to Baan Kruja along with the installation of a digital cable system.
Children can now learn online classes from Grade 1 to Grade 6.
The donators have also given free food in the form of a delicious lunch to the children.
This follows a group of Hong Kong residents who also assisted the center earlier this week which you can read about here:
https://thepattayanews.com/2020/05/22/group-of-hong-kong-citizens-help-the-children-of-baan-kruja-in-pattaya-area/