Na Jomtien-
The Na Jomtien police, led by Pol. Col. Prasert Suk Heng Suwan raided a villa in Na Jomtien late this afternoon following a tip from the Chonburi Information Technology Crime Suppression Center and discovered an illegal online gambling ring.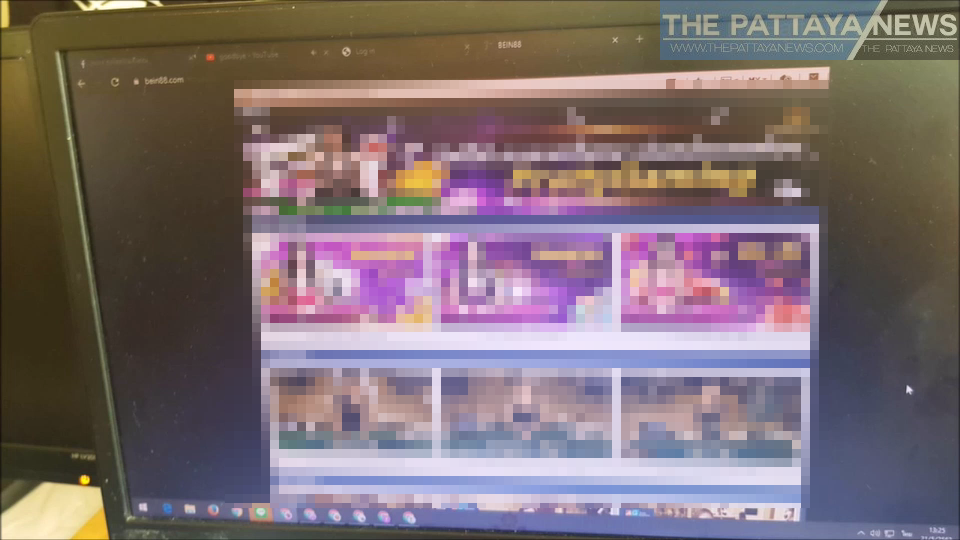 The villa, located in Village Number 1 in the Na Jomtien sub-district, was found to have 18 Thai nationals, all from Chiang Mai, who had recently arrived in Pattaya and rented the villa for ten days from caretaker Natthaphong Panongkam, 26.
The villa contained a total of 23 computers and a number of foreign SIM cards being used in the operation which Na Jomtien police described as sophisticated.
Mr. Natthaphong allegedly admitted to knowing what was happening and admitted to being paid 20,000 baht a month to rent the villa to the group to run their online gambling ring.
The Thais arrested stated they were being paid 12,000 baht a month for their gambling operation work.
Police say they are working on identifying the organizers of the operation and believe it may be part of a trans national criminal gambling operation that preys on customers and the naive.
The investigation is ongoing, Na Jomtien police told the associated press this evening. All eighteen Thais and the caretaker of the villa were arrested and remain in custody as of press time.
Pictures courtesy 77kaoded.