Pattaya-
A motorbike driver has sustained serious injuries after a steel bar pierced into his leg after falling into an under construction water drain in Pattaya last night.
Rescue workers were notified of the incident at 11:00 PM last night near Lan Poe Market in Naklua.
Rescue workers and The Pattaya News arrived at the scene to find the injured man, 34 year old Mr. Thanin Euatrakun, stuck inside the under construction water drain and in obvious distress. A video of the incident is below, viewer discretion is advised.
A steel rod was found to be piercing into Mr. Thanin's left leg inside the water drain. Rescue workers helped to move him out and he was taken to a local hospital for medical assistance. Mr. Thanin was in pain but in good spirits, keeping a sense of humor about his predicament as seen in the video.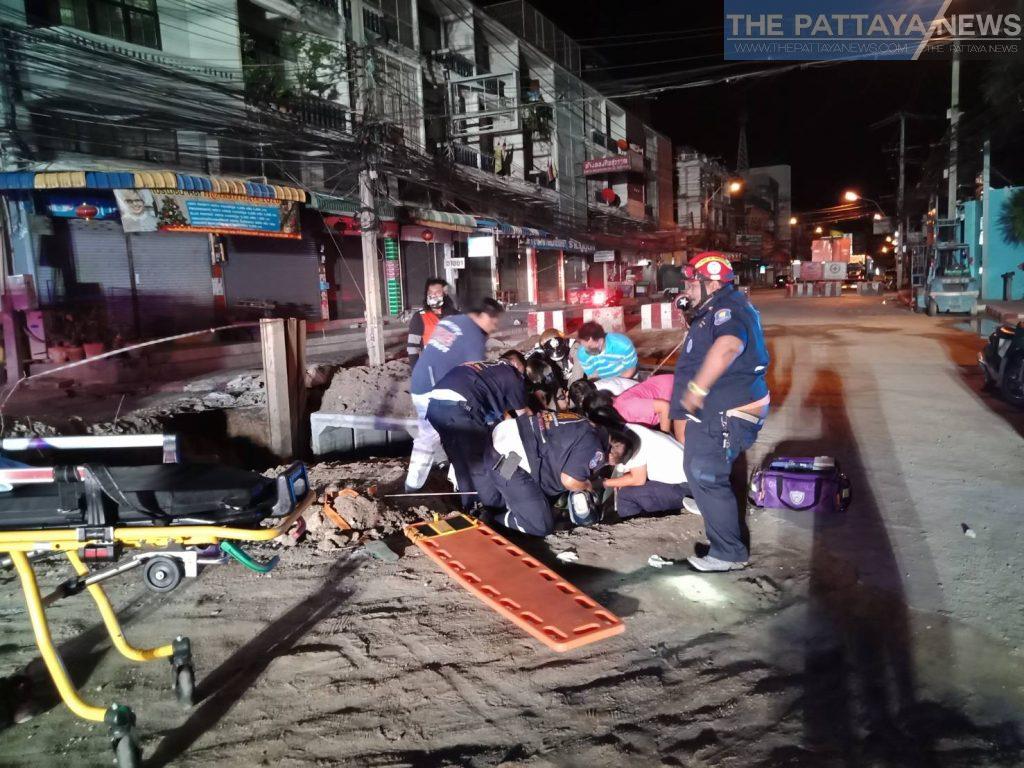 A witness told The Pattaya News that he saw the injured man stuck in the water drain before calling for help but did not see the prior accident. Mr. Thanin did not describe how he fell off his motorbike, which was nearby, and into the drain to the press.
Pattaya police are continuing their investigation and will speak to the construction company involved with the drainage construction in the area.