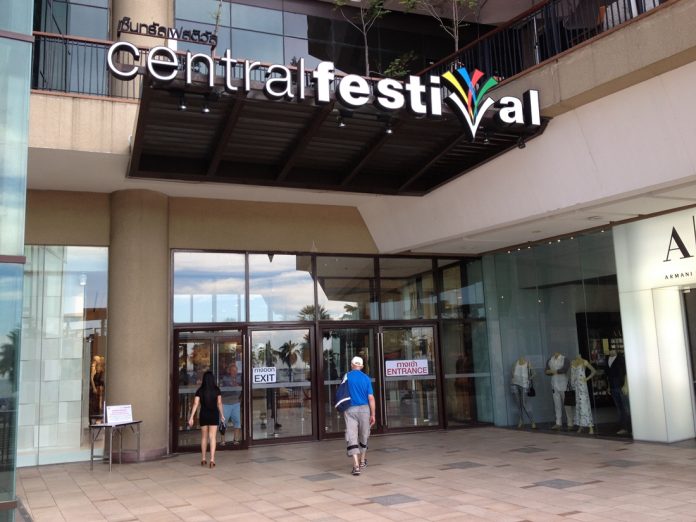 Thailand-
Today, May 17, 2020, officially starts the second phase of loosening of restrictions and easing some business closures due to the Covid19 Coronavirus Situation in Thailand.
Here are some things to know for today:
–The curfew now starts at 11:00 PM and ends at 4:00 AM. The previous start time was 10:00 PM.
-Shopping malls, department stores, outlet malls can legally reopen today from 10:00 AM to 8:00 PM. Some individual malls operating times may be different please check with them.
-Most, if not all, entertainment style venues are not currently opening in this phase in or outside of malls. This includes internet cafes, arcades, cinemas, bars, clubs, karaoke lounges, massage shops, bowling alleys, fun parks, skating rinks, ice skating rinks, etc.
-Mall food courts and all mall restaurants can reopen. This doesn't guarantee they will open, however they can. Alcohol can not be sold for dine in.
-Mall rules differ from mall to mall, but you may be expected to provide your Id card or passport to enter some shops or even the mall. We advise bringing a form of legal id, not a copy, with you just in case. The contact tracing phone app is not yet available in English so places may require this or to simply capture your name and contact phone number. This is to contact you in case they need to do so for tracing purposes in regards to any positive cases of the Covid-19 Coronavirus.
-Mask wearing will certainly be required for stores and malls, please ensure you wear one.
-Public pools may reopen today, albeit with rules such as the requirement of a staff member to ensure social distancing and time limits on swimming and number of swimmers. They also cannot be used as a gathering area for socializing, lounging, parties, eating, drinking, etc, only for exercise.
-Condo pools are based on the decision of condo management if they wish to reopen. We have heard many have chosen not to do so, partially due to the requirement of having a staff member on duty or out of caution due to the rules on gatherings under the current emergency decree. We suggest to take up disputes with your condo management. They can be considered private or public based on condo management.
-Some Gyms may reopen today. These also have many rules, such as free weights only, no machine usage like bikes or treadmills, no classes, no boxing or martial arts, no group activities, etc. Fitness Centers in malls must remain closed. Primarily mostly small gyms centered around free weights only are opening. Many larger gyms and chains will wait until the majority of services are available.
Nearly all non essential stores, like office supplies, home improvement stores, electronic stores, etc. Can now open of all sizes.
Dentists can now open, although some have been open in Pattaya previously.
Pretty much every retail style shop such as clothing etc. Can open.
Remaining closed: Pretty much anything in entertainment as listed above (although some activities like golf and fishing parks have previously been open), bars and nightlife, hotels (province specific, closed in Chonburi until the end of the month, some provinces open), beaches, massage shops, gatherings and events, tattoo shops, facial beauty clinics, Buddha amulet shops, convention centers, seminars, schools, meeting halls, etc.