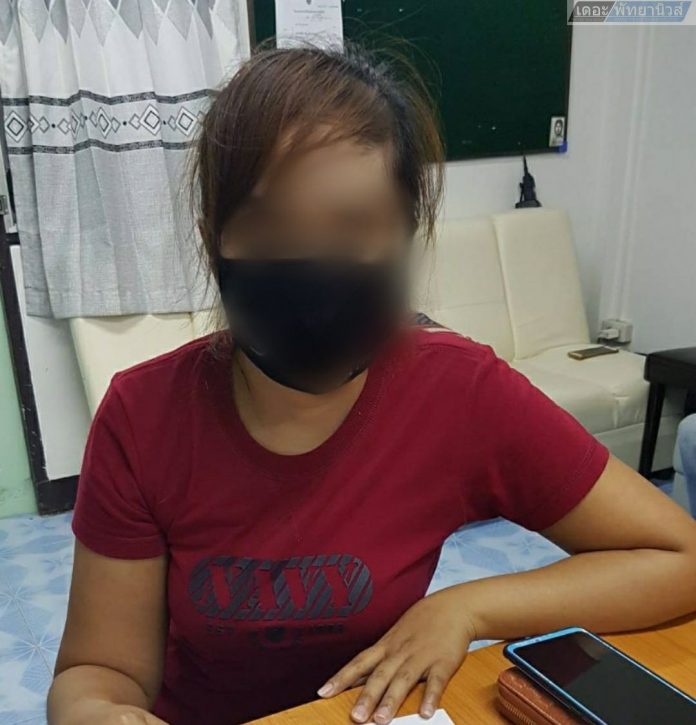 Si Racha-
A 31 year old Thai woman has been arrested as of yesterday afternoon and has, according to Si Racha police, admitted to filing a fake police report about a gold necklace being stolen.
The woman, Ms. Wanida Srinuan, 31, alleged that earlier this week in front of the Noen Krabk Temple on Sukhaphiban 8 Road in Si Racha that an unidentified Thai man had driven by and snatched her gold necklace while she was walking in the area.
Police Colonel Paphon Patchar Director of the Bowin Police Station, told the Pattaya News that upon checking CCTV at the time of the claim no theft was discovered and they interviewed Ms. Wanida about the discrepancy. She then allegedly admitted to making up the claim.
She reportedly told Bowin Police that the report was made because she had actually sold the necklace, which was a gift from her husband, to finance online gambling. However, she had lost and to avoid her husband getting angry decided to make a fake report, not knowing the temple has working CCTV.
Bowin Police state the woman will be charged with filing a false police report as well as computer crimes acts because she posted the incident online as well. The case is scheduled to be heard at Chonburi District Court.
Director Paphon warned the public that filing fake police reports like this, especially during the current Covid19 Coronavirus period, will carry very harsh penalties.