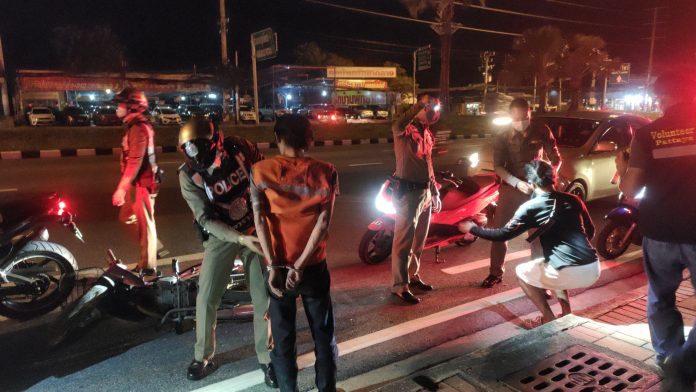 Pattaya-
A taxi motorbike driver with a foreign passenger, reportedly a young Japanese man, broke through a curfew checkpoint last night in Pattaya and led police on a chase that was caught on video below.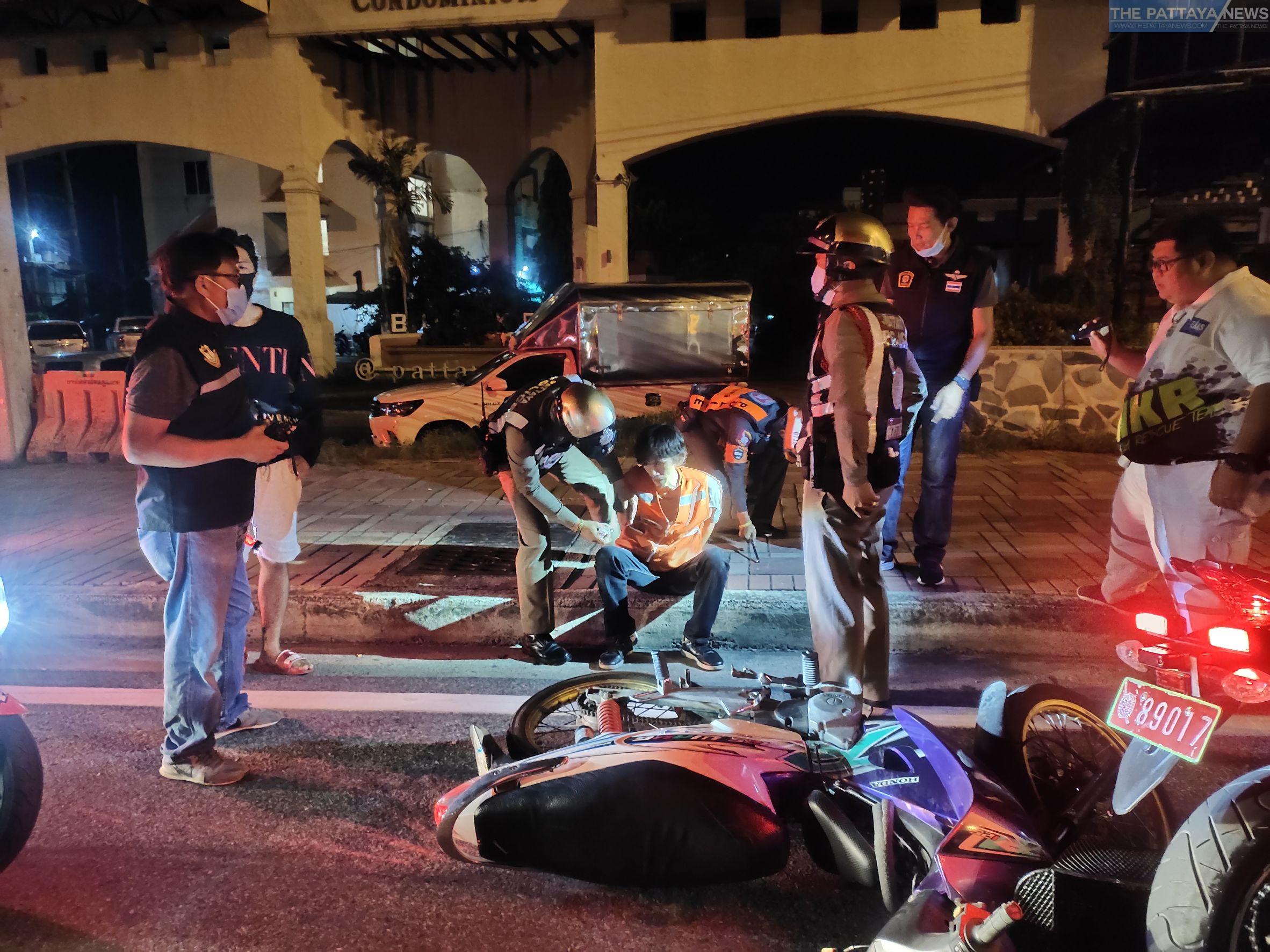 Police have followed them before arresting the pair on Sukhumwit Road. The incident occurred around 10:30 PM last night.
The taxi motorbike driver is 42 year old Thai man Worapan Sukboonsang while the foreign passenger was not named to the press by Pattaya Police.
No illegal items found with them. However they were being tested for drugs and alcohol before facing potential legal action. The results of the test were not available at press time.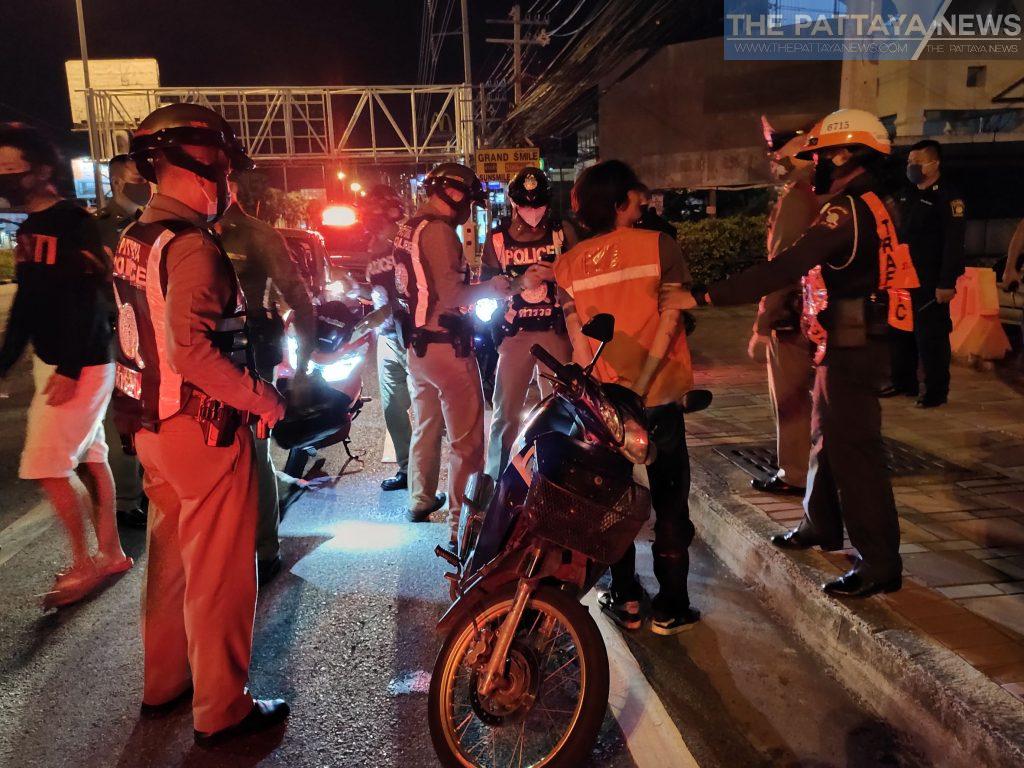 Violations of the current National Curfew can carry fines of up to 100,00 baht and up to two years in jail under the emergency decree laws to control the Covid-19 Coronavirus in Thailand.