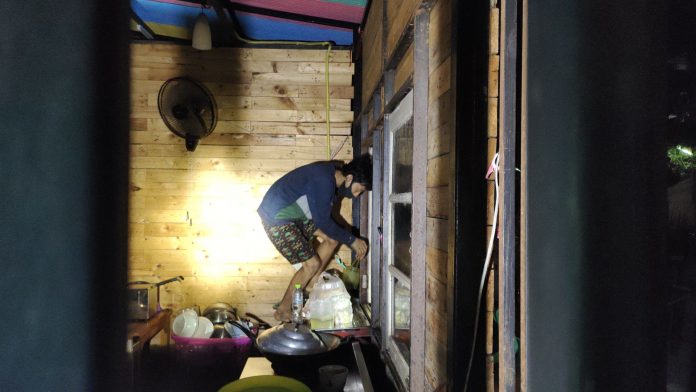 Pattaya-
A man has been arrested in a Som Tam (Thai papaya salad) restaurant in Pattaya after the National Curfew time of 10:00 PM to 4:00 AM last night.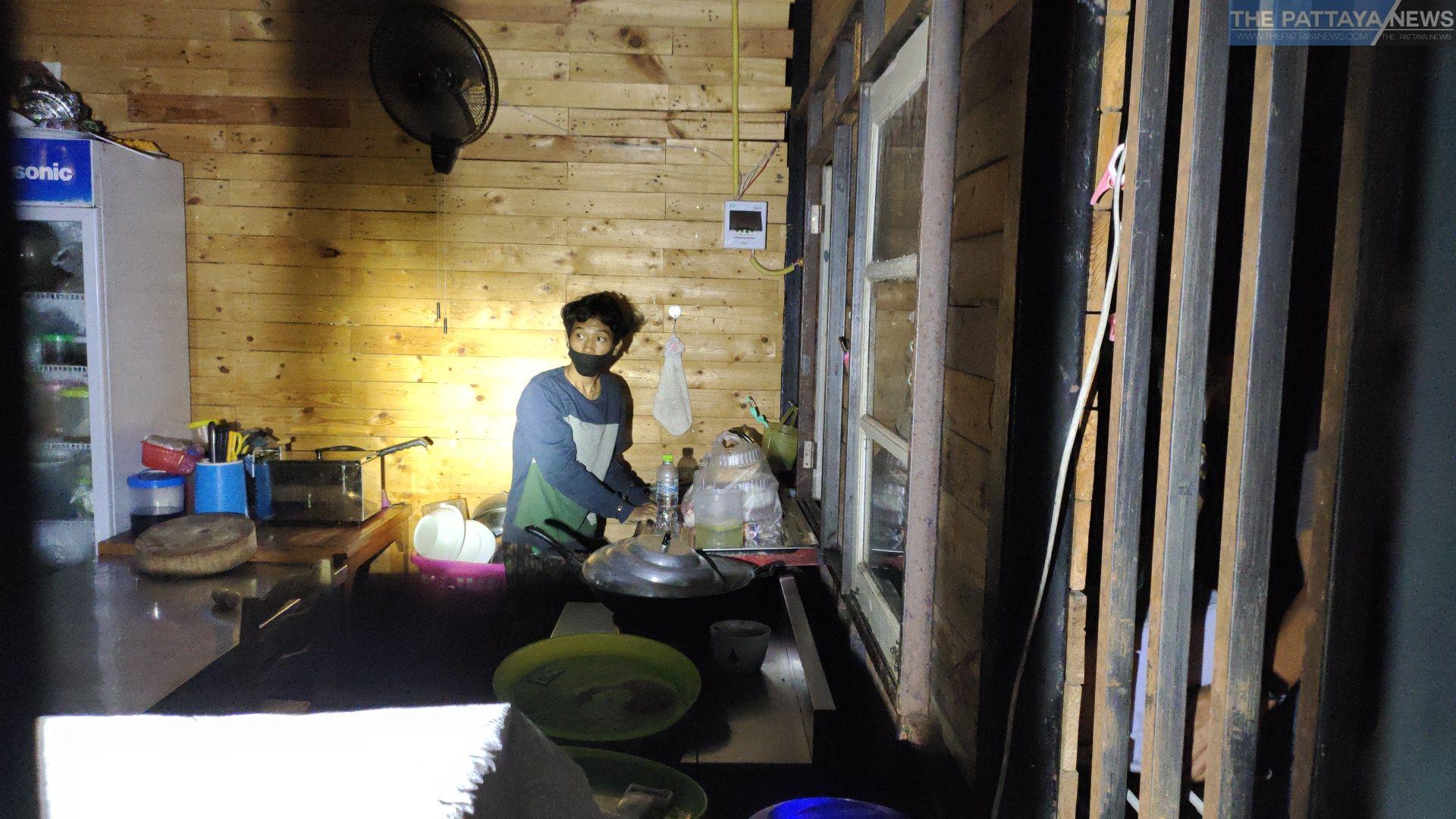 Captain Chaowalit Suwanmanee of the Pattaya City Police was notified of the incident at 11:30PM at the 'Yam Tam Sab' Som Tam restaurant on South Pattaya Road. A video of the incident we took can be found here:
Police arrested a Thai man, 20 year old Kittayot Somroo, inside the restaurant who was in a panic and attempting to hide and evade the police and security.
A security guard nearby noticed Mr. Somroo in the closed shop before Pattaya police hasdarrived. Noodles were found boiling in a pot in the shop as Mr. Somroo apparently was cooking himself dinner.
Kittayot told Pattaya Police that he was unemployed and broke due to the Covid19 Coronavirus situation. He was very hungry. He just wanted to eat not steal anything, according to his statement to Pattaya Police.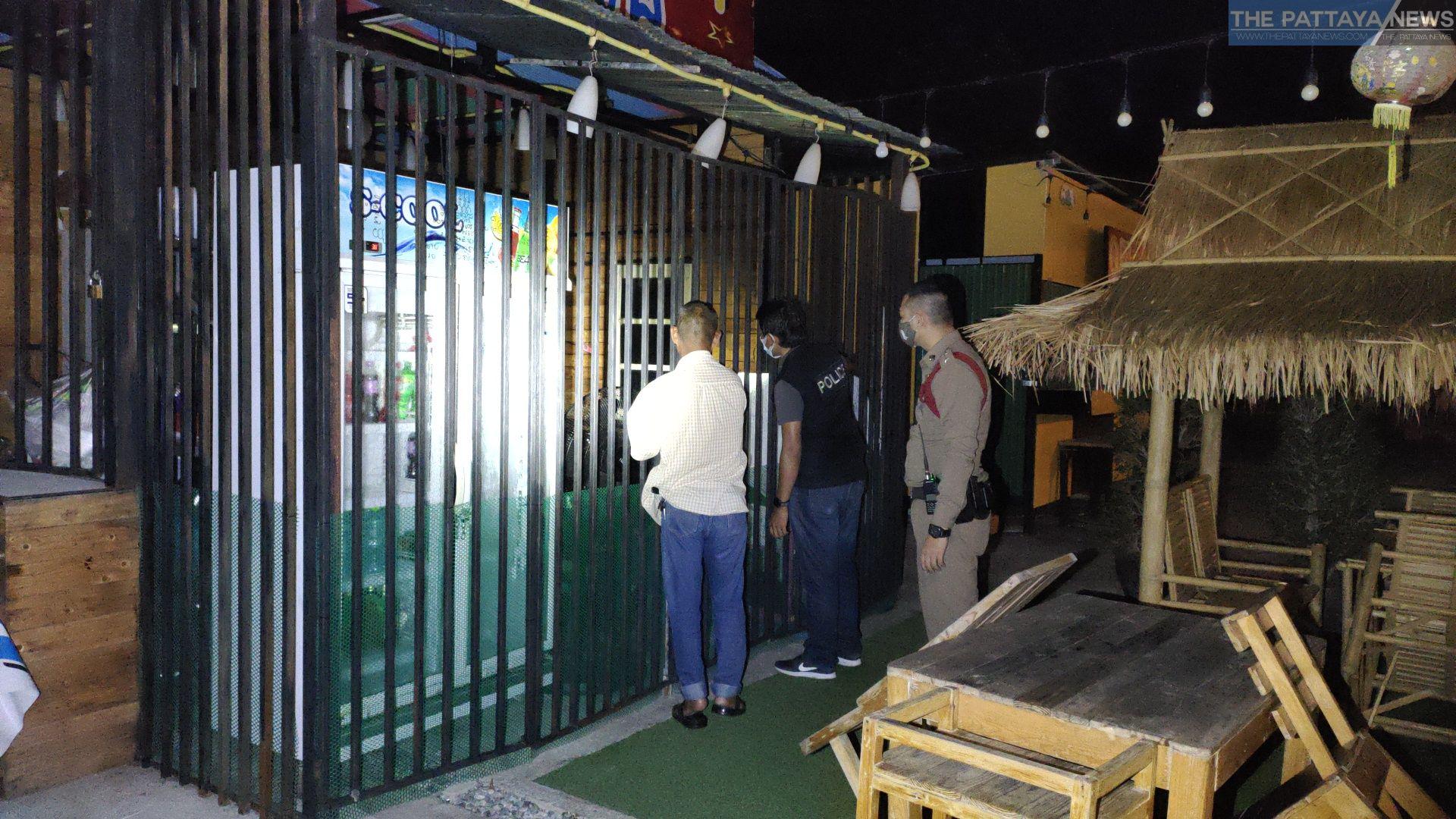 At this stage, he is facing charges of breaking the National Curfew, however, police have not decided if they will charge him with breaking and entering and will speak to the owners of the restaurant.
Captain Chaowalit mentioned to the press that police did not completely believe the man's story and asked why the man had not gone to one of over a dozen food charity events happening daily in the Pattaya area for the unemployed. Kittayot did not have a good answer to the question, police say.