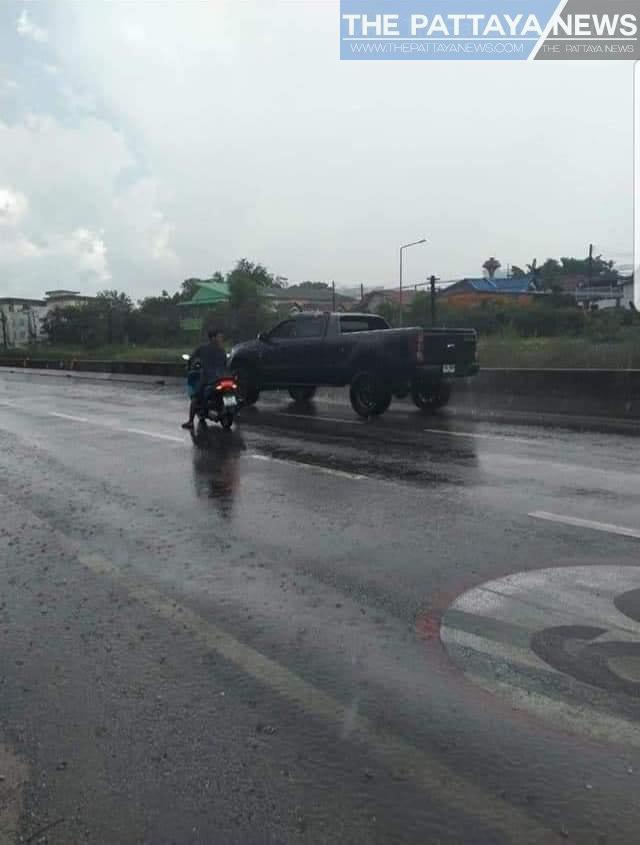 Pattaya-
Pattaya Police are aware of a foreign Caucasian couple, whose nationality is unknown, who went viral on a video clip and photos widely shared on Thai social media this weekend.
The incident took place around 4:30 PM Thursday near the Soi Khao Noi area in front of a motorcycle repair shop during Thursday's afternoon rain storm in which severe flooding hit the area.
Mr. Satuek Phu Khokwai, 26 years old, who posted the incident on social media and Mr. Wongsakorn Bunnag, 20 years old, were working at the motorcycle repair shop when the incident happened.
According to their statement to the press, A black four door Ford pickup truck was reportedly speeding through the heavily flooded area and rain and caused a motorbike with a pregnant woman to get clipped and injured due to waves coming off from the vehicle. Pictures taken by concerned area residents around the time of the incident appear to reflect these statements made by multiple witnesses, as well as Mr. Satuek and Mr. Wongsakorn
The two men, according to their statement, ran out after the woman was injured and pursued the vehicle, forcing them to stop by parking in front of it. They demanded the driver, who they state was a Caucasian female, and the male Caucasian passenger stop and wait for police due to the woman who was injured.
At this point, the foreign Caucasian male passenger, who the two men believe was intoxicated, stepped out of the vehicle aggressively, shoved one of the men and began shouting at them in a foreign language. He and the female driver then fled the scene. This was captured on video footage seen here
Mr. Satuek and Mr. Wongsakorn gave chase and successfully got the license plate number which has since been reported to the Pattaya Police. Keen users on social media also believe they identified the truck after the video went viral. They then posted the incident on social media to warn others of the driver, which went viral with hundreds of comments, engagement and shares.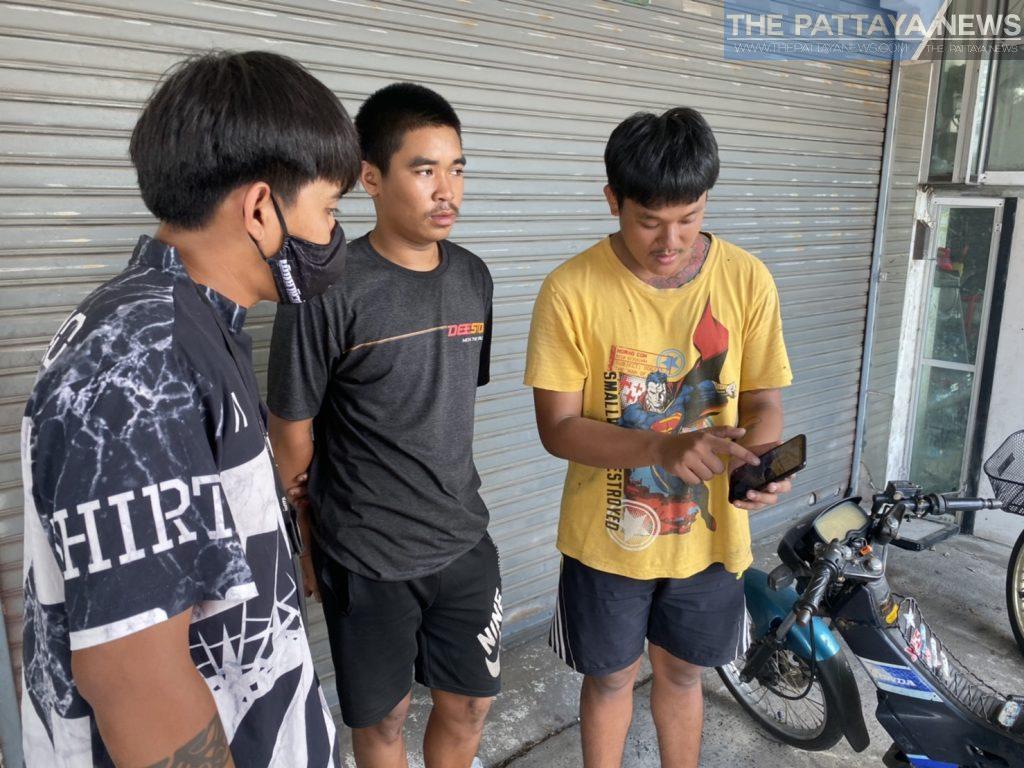 As for the woman who was allegedly knocked down, whose name was withheld at her request, she was not majorly injured and declined to file a legal report in the incident.
Regardless, Pattaya Police are aware of the clip and reportedly investigating.