Banglamung-

A large 20 kilogram python has been caught after reportedly eating a chicken in Banglamung yesterday.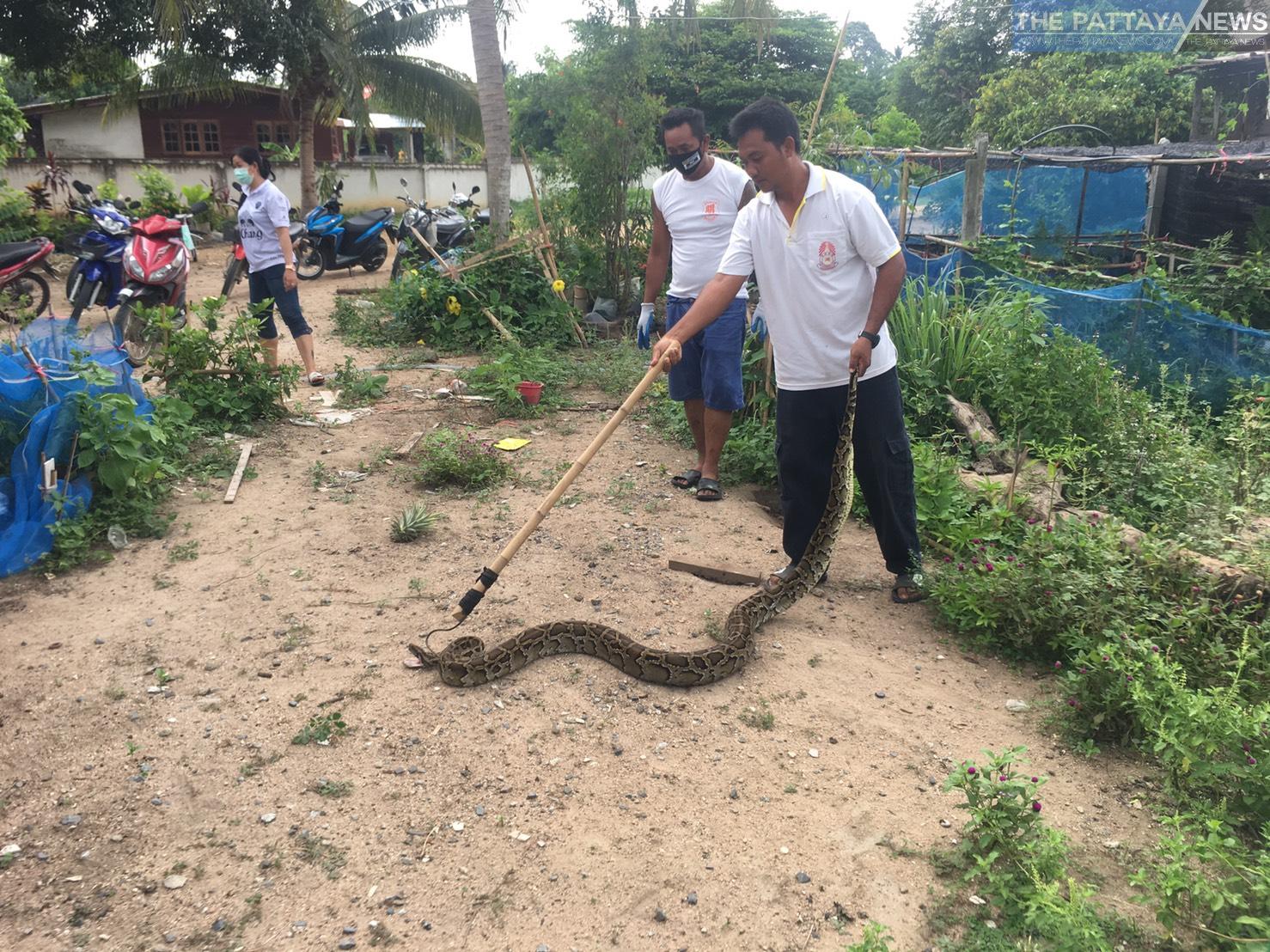 A video of the aftermath of the event our local news team took is here:
Rescue workers were notified of the python at 3:30 PM at a house in Khao Maikaew yesterday afternoon.
Rescue workers and The Pattaya News arrived at the scene to find a three meter long python hiding under some debris.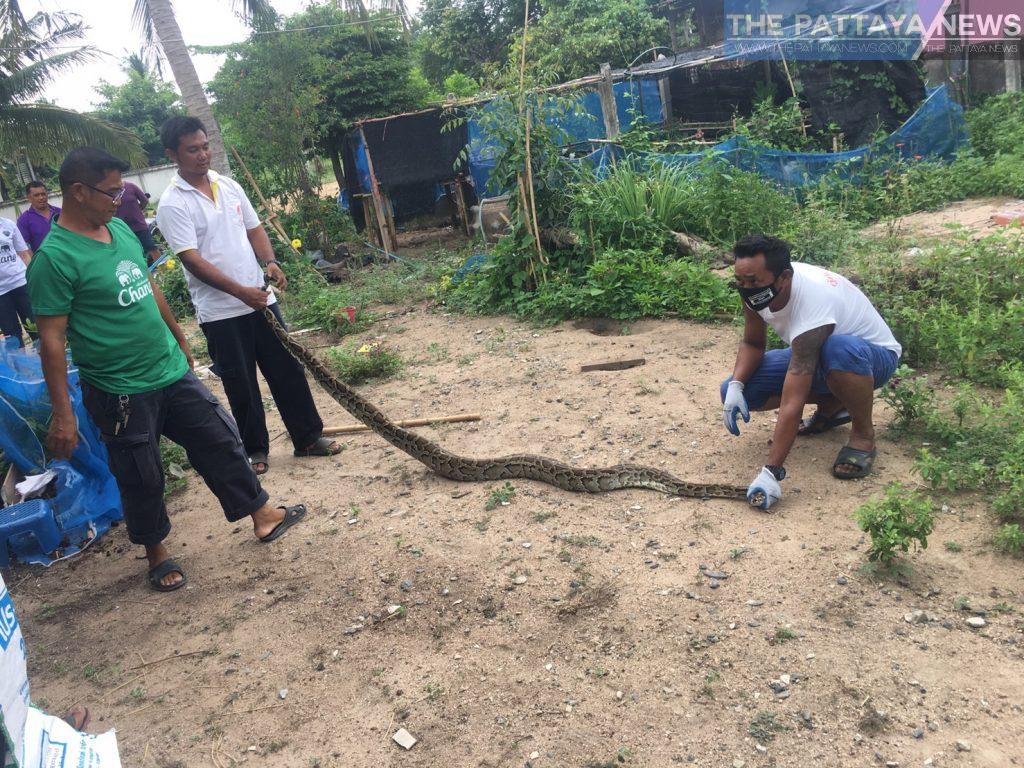 It took about 10 minutes to catch the python which weighed about 20 kilograms according to snake handlers who were called to handle the situation.
Locals believed that the python has eaten a chicken before the incident which caused residents to notice the snake. It will be released back to a forest in the Chonburi area.