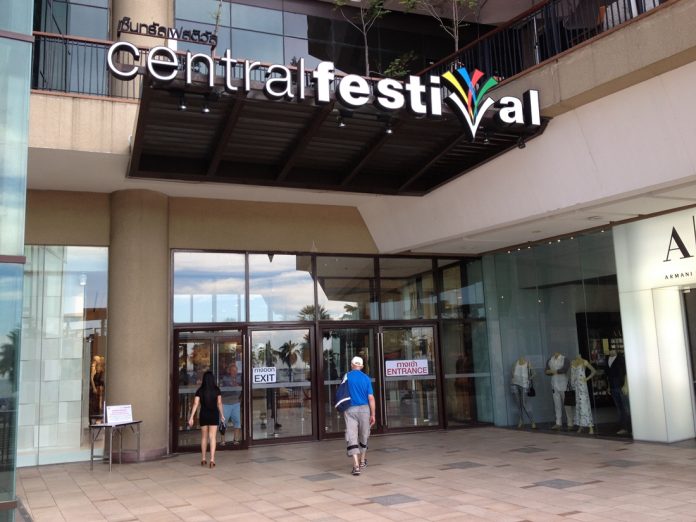 Thailand-
The Center for Covid-19 Situation Administration, or CCSA, announced this afternoon through their spokesman Dr. Taweesin Visanuyothin that shopping malls will be able to re-open in Thailand from Sunday, May 17th, albeit with many rules and regulations to help ensure safety and prevent the possible spread of the Covid-19 Coronavirus. Department stores, community malls and outlet malls may also re-open. Stand alone shops can also, of course, re-open that are listed below.
  We first reported that this was likely happening and go into depth on what a shopping experience will look like here.
Most stores will be allowed to re-open, with some exceptions generally in the entertainment categories.
A list, provided by the CCSA, is as follows. The Pattaya News notes that many of these items were previously allowed in Pattaya due to orders by the Chonburi Governor that were more relaxed than the majority of the country.
Consumer goods, retail stores, computers, books, electronics, bedding, building materials and home repair, furniture, office supplies, kitchenware, household necessities, flowers, trees, clothing,  cosmetics, sports equipment
Restaurants and Food Courts may also open in malls, department stores and office buildings, but must use proper hygiene standards and practice strict physical distancing. No sales of alcohol is allowed at any restaurant still.
Shops such as gold and jewelry may open.
Internet providers (But not cafes or internet gaming cafes), laundry services, appliance repair, photocopying equipment, car and motorbike repair services, oil change shops, car wash services may open.
Credit card business, Personal loans under supervision, similar services may open.
Life insurance companies can open
Dental clinics can open nationwide
Beauty salon, hairdressing or haircut for men or women in malls (Only open for cutting and hair styling, extended services still not allowed) 
The following items are still closed in malls (and in general):
Movie theaters, bowling alleys, skating, karaoke, bars, pubs, sports bars, ice skating rinks, nightclubs, theme parks, fun parks, water parks, zoos, event areas, promotional activities, sporting events, arcades, playgrounds, kid areas, fitness centers, convention centers, meeting rooms, exhibition halls, schools and Buddha amulet shops. Malls are also not allowed to have events, shows, concerts, entertainment or other similar activities. Alcohol is not allowed to be sold for consumption on mall premises currently, including all restaurants. Most, if not all, seating and relaxation areas will be closed in malls, such as massage chairs, wi-/fi charge areas, benches or any area where people may potentially sit and gather/socialize.
There was no time limit announced for patrons of malls.
Of note, the hours listed by the CCSA that malls can open were 10:00AM to 8:00 PM, although a later notice was released that seemed to state malls could close as late as 10:00 PM. The Pattaya News encourages our readers to check with your specific mall you are interested in visiting to determine their hours, as it may change from mall to mall.