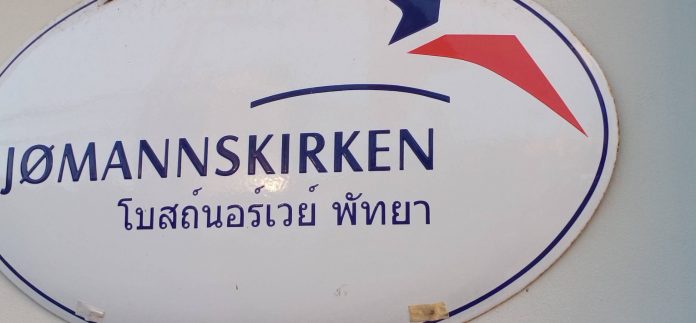 Pattaya-
Over two thousand locals showed up, lining up at a Norwegian Church in Soi Thrappraya, South Pattaya for food and goods handouts yesterday morning.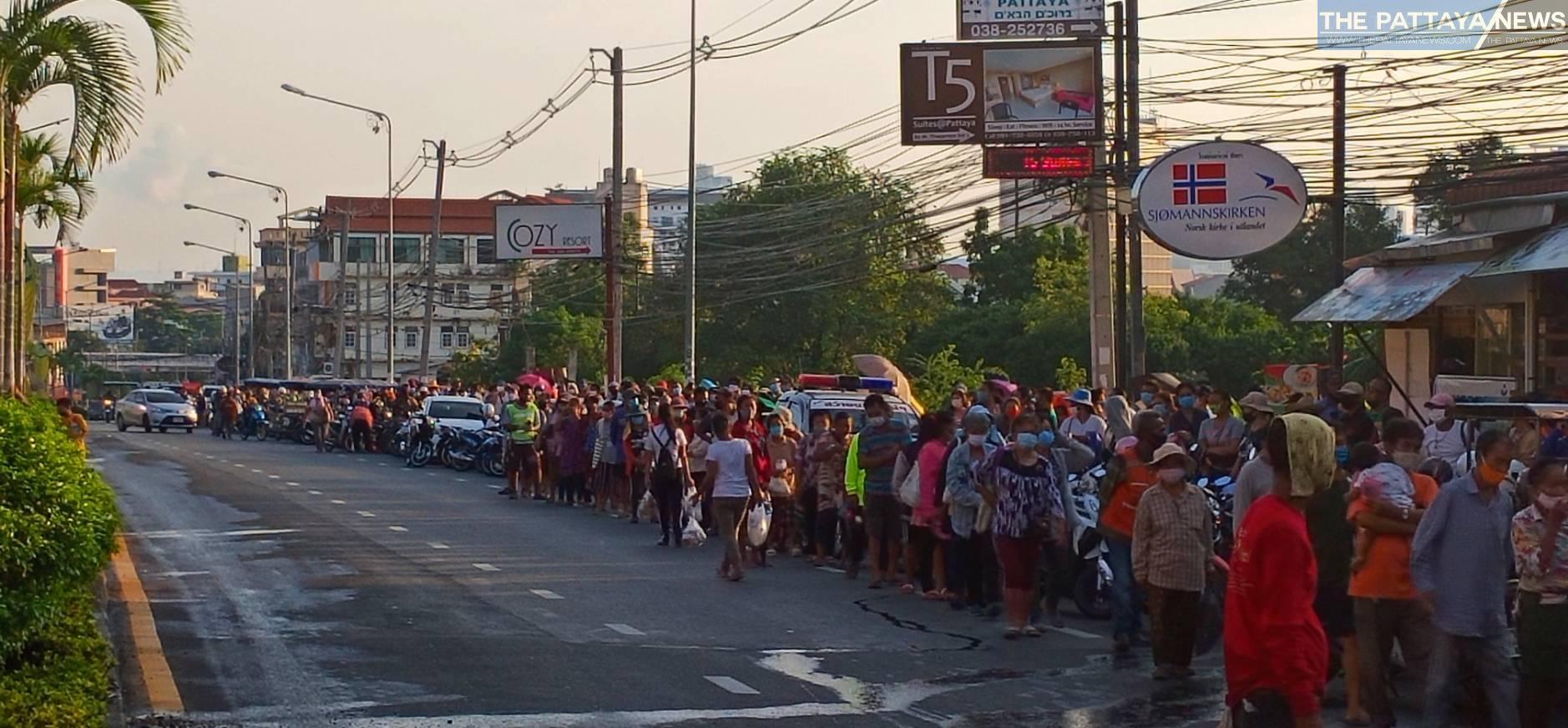 A house keeper at the church told The Pattaya News that even though the church had provided hundreds of food and goods it was not enough with so many people in need and unemployed.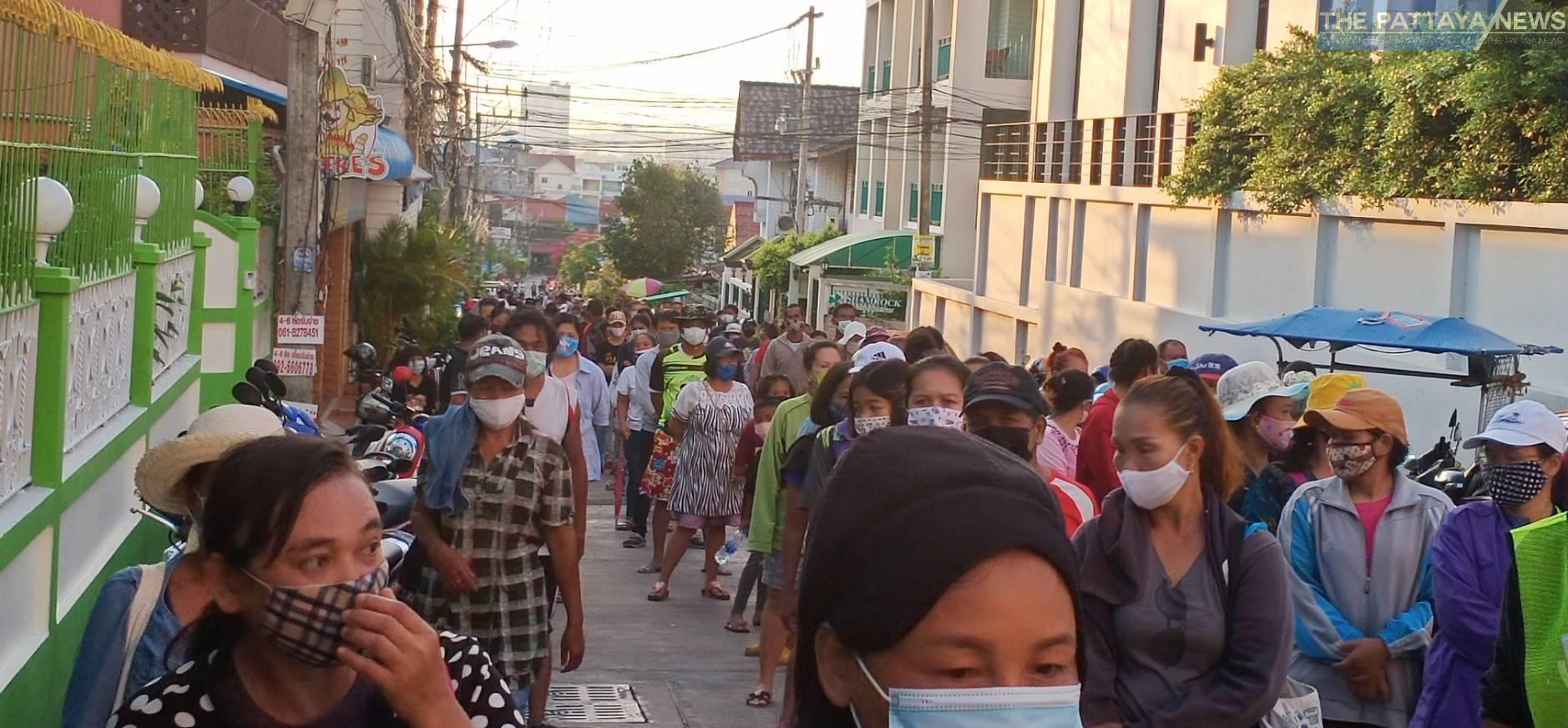 The church has also been supported by private sectors and local government officers for the food and goods. The church is giving free food and goods every Thursday to the local community during the Covid19 Coronavirus Situation.
The church has ensured temperature checks and hand sanitizer and local police and volunteers helped.
However, physical distancing was difficult due to the sheer size of the crowds.
A video of the event is below: