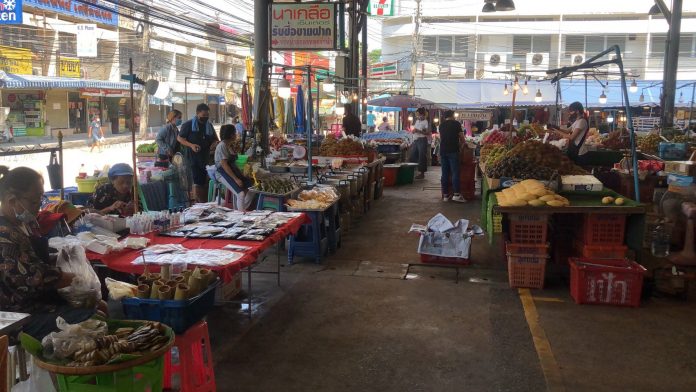 Thailand-
This Sunday, May 17th, 2020, the Thai Government has announced that they are entering "Phase 2" of a four step plan to slowly unlock and re-open businesses closed across the country due to the threat of the Covid-19 Coronavirus.
Thailand has shown significant improvement in controlling the virus, with several weeks of numbers of new cases being in the single digits and several days, including today, with zero cases locally spread nationwide. As a result, the Thai Government is moving forward with a plan to cautiously re-open hundreds of thousands of closed businesses and get millions of people back to work, many who have been out of work for almost two months already.
The following is what has currently been announced to re-open country wide by the Center for Covid-19 Situation Administration spokesman, Dr. Taweesin Visanuyothin. It is important to note that the final order for this has not yet been published in the Royal Gazette to make this law and is expected tonight or tomorrow. The list could change prior to this final order. Additionally, governors in individual provinces have the choice, if they choose, to strengthen any restrictions or regulations. They do not have the choice to ease or further relax any rules.
Here is the current list, with a few notes by The Pattaya News staff:
-Shopping Malls, Department Stores, Outlet Malls, Community malls. Click here to read more about this specifically. Entertainment venues in malls, like bowling alleys, bars, theme parks, karaokes, arcades, play areas, etc. will remain closed at this time.
-Massage shops and spas will also remain closed, in or out of malls. The Government decided not to move forward with a plan to open for foot massage only at this time, so all massage shops must remain closed until a future phase. This also includes steam baths, herbal steam baths, etc.
-Larger restaurants, including restaurants in malls with strict hygiene and physical distancing rules. Food courts in shopping malls, office buildings, department stores may also re-open, however also need to follow strict rules. No alcohol sales are allowed in restaurants of any kind at this time.
-Retail stores, Whole sale stores, etc. This includes office supply stores, home improvement stores, electronic stores, furniture stores, building material stores and all large markets with proper hygiene and physical distance requirements.
-Some Beauty clinics may reopen, specifically ones with skin and laser works, but not face related at this time. Weight control clinics, tattoo shops, skin piercing shops, etc. will remain closed.
-Some small gyms and pools may reopen, with strict rules and not for gathering or parties in regard to pools. Read more about that here.
–Museums, national museums, public libraries, flower and garden parks, art galleries can reopen. Strict physical distancing must take place.
-Movie and video filming locations that requires a production team. The limit is ten people on set and a total of fifty people in production and the venue overall. Action movies or shows with action scenes are not allowed to be filmed at this time.
-Some small meeting rooms in venues like hotels are allowed to re-open, although number of people must be small. No opening of training seminars, convention centers, etc.
In regards to hotels, they fall under different rules and regulations and were not closed in every province or nationwide. Hotels can open when they choose, however, in several provinces, including Chonburi, previous orders informing all hotels to close apply until the emergency decree finishes, whenever that is. At this point, hotels legally need to stay closed in Chonburi due to the Governor's order until at least May 31.
Beaches remain strictly closed until at least the end of the month.
Nearly all entertainment style venues, like bars, nightlife, clubs, gogos, karaokes, etc, remain closed until a future phase.
Business owners with specific questions about opening their business or rules to follow are encouraged to call the City Hall contact center at 1337 in Pattaya.