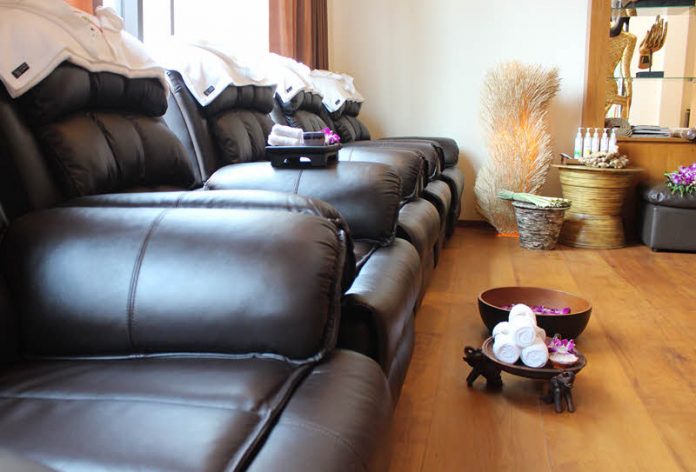 Bangkok-
At Government House in Bangkok Deputy Prime Minister Wissanu Kreangam and General Somsak Rungsita, Secretary-General of the National Security Council (NSC), spoke with Associated Press this afternoon to confirm that tomorrow, May 15th, will bring the final decisions on what will be re-opened likely this weekend during "Phase 2" of Thailand easing restrictions and business closures that have been in place, many for almost two months, to control the possible spread of the Covid-19 Coronavirus.
They spoke for roughly thirty minutes with the press, but as final decisions will not be made until tomorrow, would not state with clarity and finalize any potential business re-opening or loosening of restrictions.
The final announcement is expected, according to General Somsak, to bring the re-opening of Shopping Malls with strict hygiene and safety requirements. He noted that even if they are given the final green light that entertainment venues in malls and department stores, like bowling alleys, arcades, cinemas, bars, fun parks, karaoke lounges and other similar activities will likely not be given the go ahead in this phase.
Deputy Prime Minister Wissanu also confirmed that discussion took place about possibly easing the curfew a bit, but that any final decisions would also take place at Friday's meeting.
Earlier in the week, however, the Government did give some ideas on what was not opening yet-two of those areas are beaches and pools, including condo pools. The reason for keeping these closed are concern of people not physically distancing and possibly holding parties and gatherings on the beach.
Gyms and fitness centers had been originally considered to be re-opened in this phase but had been removed from the draft list mid week. It is unknown if they will be re-added to the final opening list and the Government officials who spoke this afternoon did not comment on gyms, which have also had many people asking for them to re-open.
Massage shops are likely to be given the green light in some manner, likely with only foot massages officially allowed at first.
The Pattaya News will provide the results of the official meeting and list as soon as they are released, likely mid tomorrow afternoon.
Thailand is planning to "unlock" and re-open businesses in National phases as an overall country instead of allowing individual provinces and cities to re-open as they wish.  It is expected this second phase will officially go into effect this Sunday, May 17th, however is possible some businesses may be allowed to re-open tomorrow if they are ready to comply with government standards.
The next phase after this one will be around June 1st and is widely believed to begin opening more risky businesses, such as some entertainment venues. Each phase depends on the overall situation of Covid-19 being under control in Thailand.