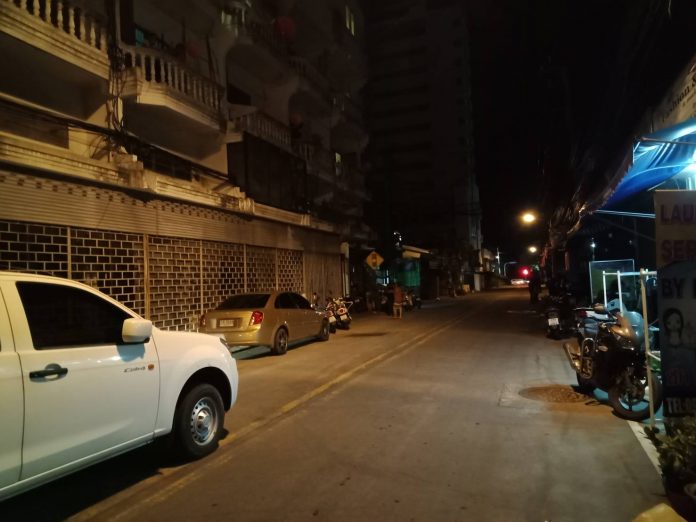 Pattaya-
A Thai woman has sustained serious injuries after falling down from a third floor balcony in Pattaya last night.
Lieutenant Colonel Nattaphon Sangsri of the Pattaya City Police was notified of the incident in Soi Wat Boonkanjanaram at around 9:00 PM.
Police, emergency responders and The Pattaya News arrived at the building.
The woman, who was identified as 30 year old Namfon Pengtes, was found bleeding heavily on the ground near the building, partially lying on a motorbike she apparently hit. She was rushed to a local hospital.
Mr. Suphot Laotri, 45, a witness who was on the street at the time, told police he heard a loud sound like a car crash. He ran to he scene and found that the woman had landed on a motorbike below the balcony. The cause of the fall was unknown. He immediately called for medical assistance.
Pattaya City Law Enforcement have not determined how the fall took place and are investigating the incident. The woman is recovering in a local hospital. CCTV footage is in place in the area, police added, which will be used to review the incident.