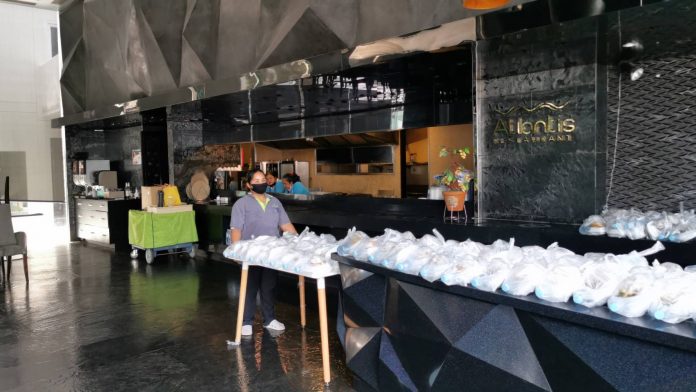 Pattaya-
The CEO of the Centara Azure Hotel Pattaya has been giving free food to the unemployed and needy for lunch every day during the current Covid19 Situation in the area.
At Centara Azure Pattaya in Soi Buakhao 15 yesterday at about noon led by the Chief Executive Officer and owner of the hotel, Mr. David Marsiano, an Israeli national who is also the owner of the Grand Avenue Residence, has given free meals for local residents who are unemployed or furloughed due to the current Covid19 situation.
Here is a video of the charity event taken yesterday:
The hotel and their staff have given free food since April 21 until now for 300 meals every day and plan to continue doing so as the majority of businesses in Pattaya remain under a force government closure.
Mr. Marsiano has also done many charity activities for children, local government offices, his staffers and the Jewish Community. He has also provided places for local Jewish expats and residents for praying and for complementary food.