Pattaya-
An intoxicated 59 year old Thai man climbed a power pole this morning in Pattaya to protest the lack of government financial aid given to him during the current Covid19 Coronavirus situation in Thailand.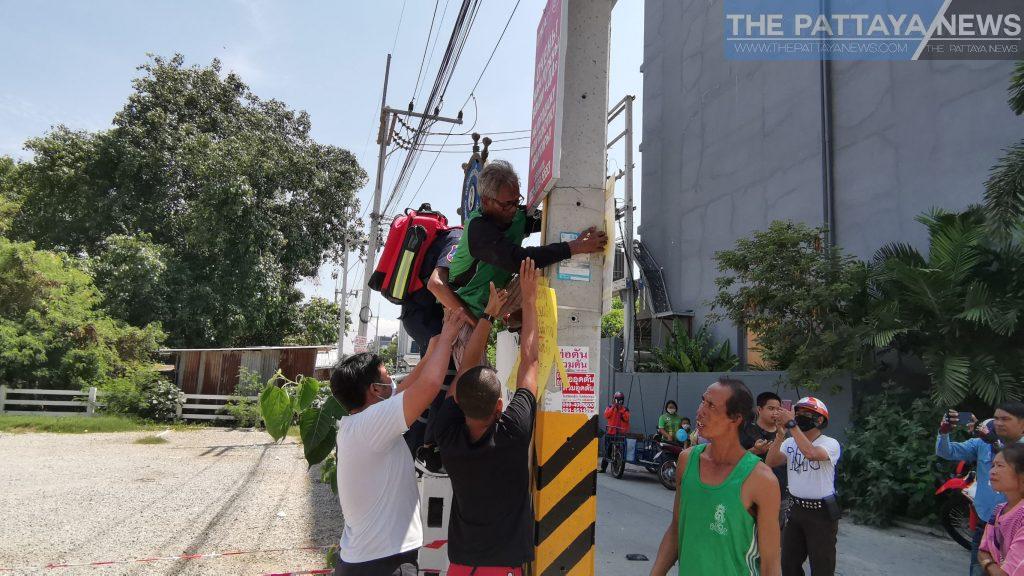 The man, identified as 59 year old Phaibun Wisetsri, is a currently unemployed boat driver in Pattaya who previously made a living transporting tourists to and from local islands.
A video of the incident is here:
However, the Covid-19 Coronavirus outbreak worldwide changed all that and the company is currently on hiatus and closed due to both lack of tourists as well as force closure of water related activities and local islands.
Mr. Phaibun, who admitted to drinking hard liquor this morning, got upset after finding out he was rejected from the Thai Government's 5000 baht cash handout program to help unemployed and laid off workers and climbed the power pole to make a statement of protest. He attracted a large crowd as he screamed and shouted about his anger at lack of financial aid and businesses being forced to close for months, despite low cases of the Covid19 Coronavirus in Thailand.
City officials and law enforcement led by Captain Maneerat Chanson led the successful attempt to convince the man to come down from the power pole. It took about thirty minutes from when the incident started at around 9:30 AM on Chalerm Phrakiat 9.
Law Enforcement officials will not be charging the man with a crime at this time and stated they will be looking into the denial of his financial aid.