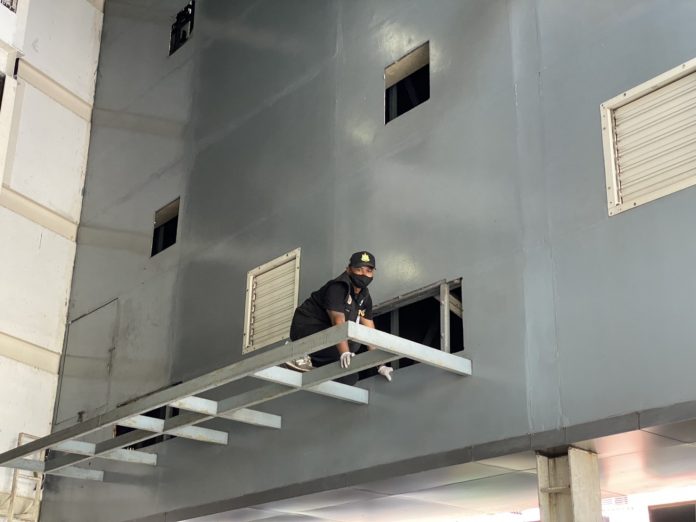 Banglamung-
A hungry and mischievous macaque, a type of monkey, has been caught after stealing local residents food in Banglamung.
Staffers at the Department of National Parks, Wildlife and Plant Conservation were notified of the monkey this afternoon at a housing estate in Jomtien.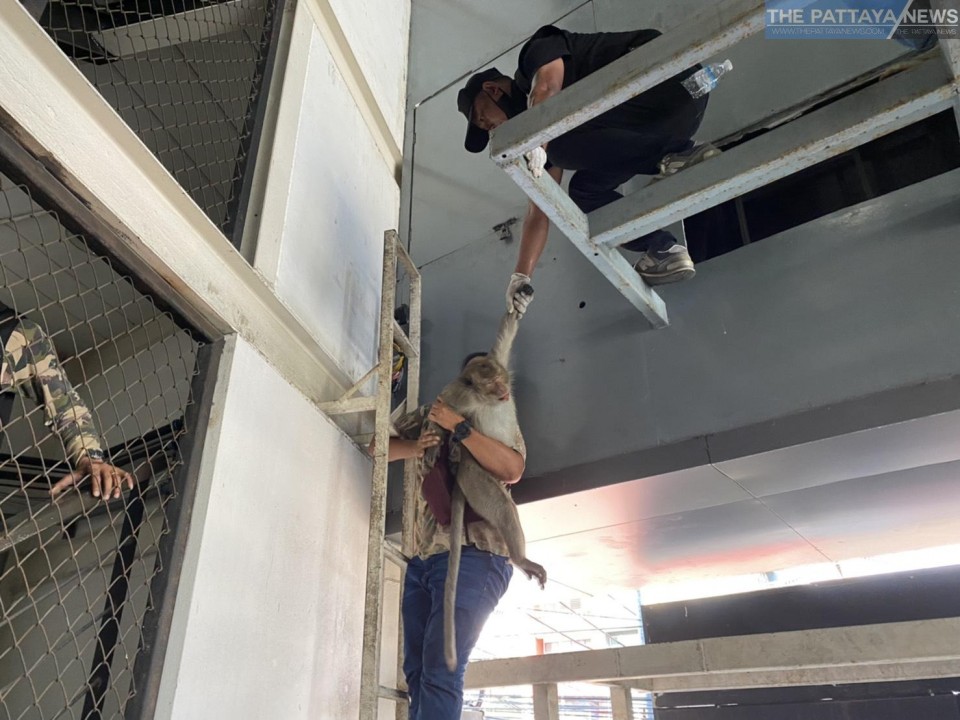 They arrived at the scene to find the male macaque, aged around two years old, who was eating and stealing durian, eggs and food supplies inside a surprised local residents house.
The macaque had escaped and dashed away to a roof and small vents when rescue staffers with the National Park service first tried to catch him.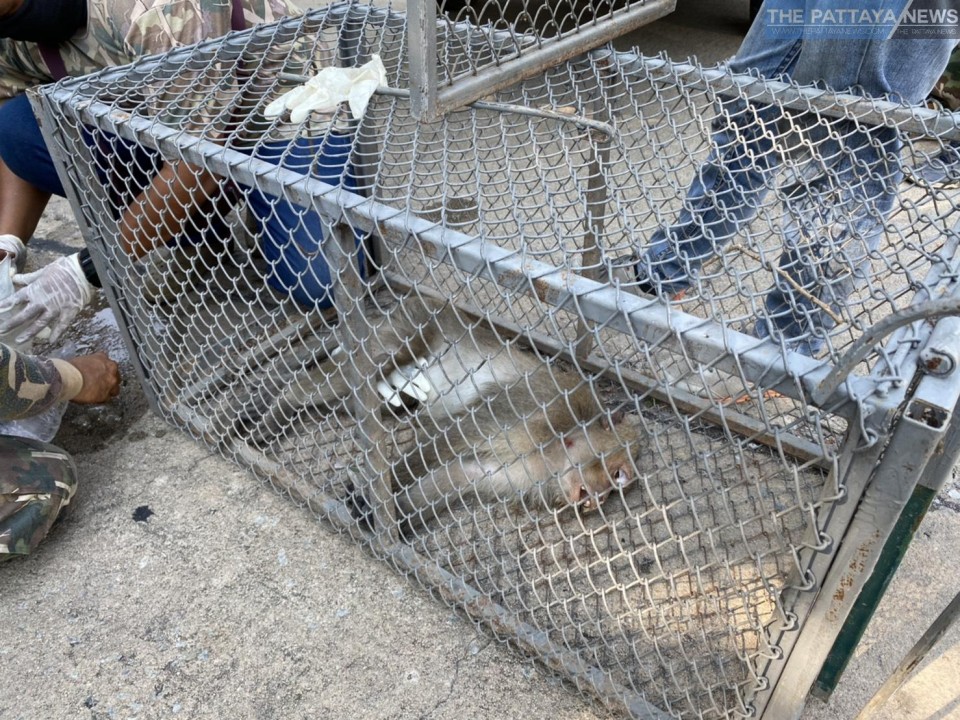 Wildlife control officers with the National Park service shot the macaque with an anaesthetic using a special rifle. The macaque became weak before being able to be safely recovered. The macaque was not injured during the incident.
It took about two hours to catch the animal overall. The macaque has been taken to the Banglamung Wildlife Breeding Centre and will be safely handled.