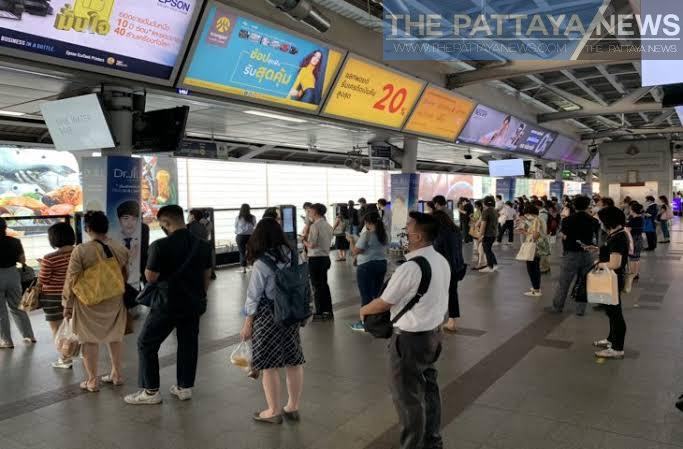 BANGKOK(NNT)-Passenger numbers on public transport are increasing after the relaxation of restrictive measures in the city to slow down the spread of COVID-19. The Ministry of Transport is asking commuters to be confident with the measures still in place to prevent possible transmission, including social distancing and more frequent services.
The Ministry of Transport's Permanent Secretary Chaiwat Tongkamkoon, said the ministry has adjusted the scheduled services of public transport within and between provinces to help reduce the spread of COVID-19.
The ministry has suspended 203 inter-provincial bus routes serving 20 provinces, while dramatically reducing train services from some 500 daily down to 43. Long distance overnight trains which ran during curfew hours have also been suspended.
Crowding on the BTS Skytrain lines in Bangkok is now being closely managed, with better social distancing in waiting areas, which is receiving good cooperation from passengers. There are however complaints of longer travel times, as train capacity is now reduced from 1,000 passengers per train to only 250 to reduce the chance of virus transmission.
Meanwhile, five airlines have resumed domestic flights to and from 18 airports. The flights are now operating from 7 a.m. to 7 p.m. each day, to comply with Thailand's curfew hours.
The preceding is a press release from the Thai National News Bureau