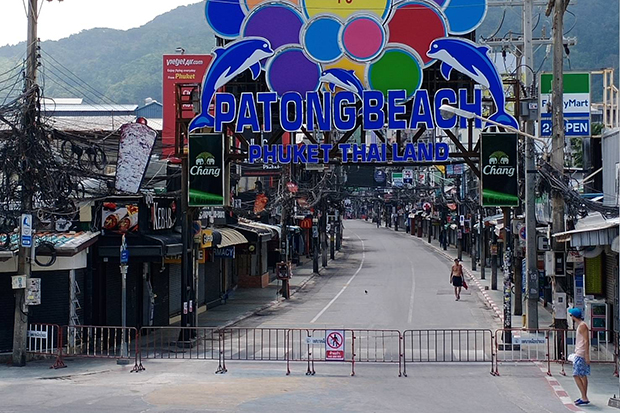 Phuket-
The Phuket Communicable Disease Committee confirmed today that four confirmed new cases of the Covid-19 Coronavirus were found in Phuket this morning.
As the cases were reported after the deadline for the Center for Covid19 Situation Administration, or CCSA, they were not included on the daily nationwide total but will be reflected in tomorrow's results and further details will be provided at the daily press conference in Bangkok scheduled for 11:30 AM tomorrow morning, according to a spokesman from the CCSA.
All four cases in Phuket are Thai nationals between the ages of 19-29 and were discovered in different locations across the island. The cases are all under investigation, officials said, and contact tracing is being performed. According to Phuket officials, the four were all in "high risk" locations prior to confirmation of having the virus. The exact information around where the high risk locations were was not given by officials to the associated press.
Phuket now has a total of 224 cases with 191 recoveries since the start of the Covid-19 Coronavirus outbreak earlier this year.
Phuket, along with Yala, Bangkok and Songkhla in the Deep South of Thailand, remain as some of the few "red zones" or ongoing infection areas, in the country. Chonburi, where the Pattaya News is located, has been free of the Covid-19 Coronavirus for sixteen days as of this morning and Pattaya City has had no confirmed cases in 25 days.
Phuket had previously been free of any new recorded cases of Covid-19 for seven days and had been hoping to reach a fourteen day period without new cases.