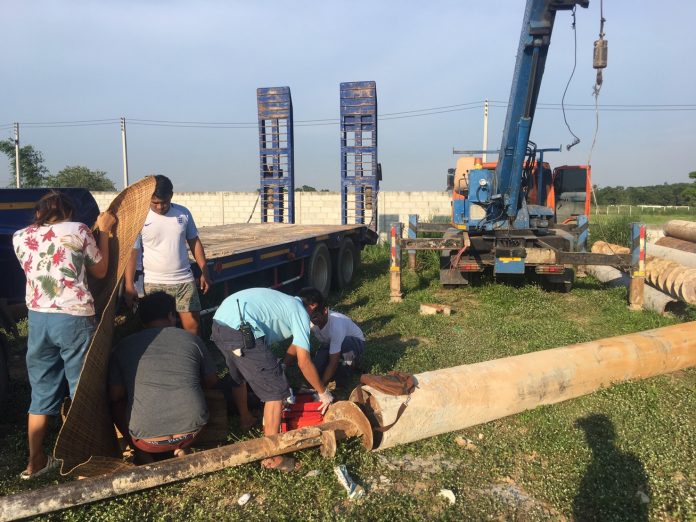 Pattaya-
A Thai man working with a piling rig has suffered a serious ankle injury after a piling rig accident just outside of Central Pattaya late yesterday afternoon.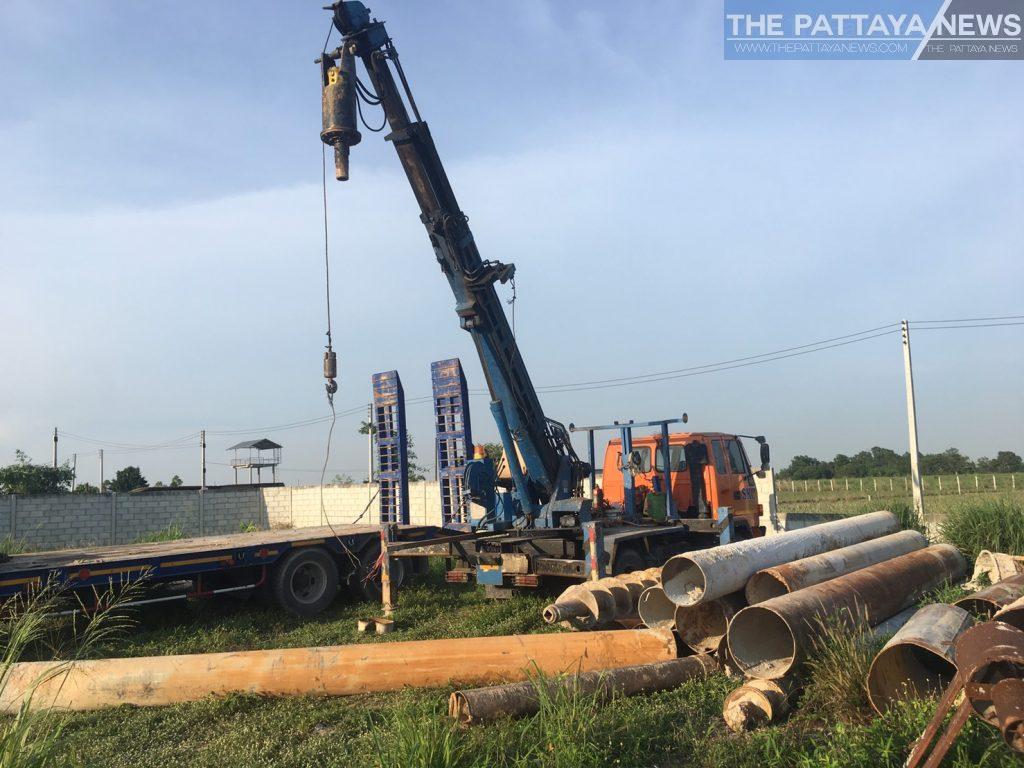 Rescue workers with Sawang Boriboon were notified of the incident at 5:30PM yesterday at a construction company in Khao Maikaew.
Rescue workers, Pattaya Police and The Pattaya News arrived at the scene to find a large piling rig and a crowd of workers and bystanders around a seriously injured Thai man.
The injured man, 59 year old Mr. Surajit Kanawapeez, was found seriously injured with a portion of a drill embedded in his right ankle.
His ankle was nearly detached and he was rushed to a local hospital for emergency surgery.
His relatives, who work with him, told Pattaya police that the machine appeared to have a malfunction while the victim was directly next to it, causing the drill to injure Mr. Surajit.
Pattaya Police are reviewing the incident as well as the safety standards in use. They also stated that they will be speaking to the management and owners of the company as well in an investigation.
This was the second construction related incident in the Pattaya area in the same day, a different accident killed three women working on a roof in Si Racha earlier in the day.
See more about that incident here:
https://thepattayanews.com/2020/05/07/three-female-construction-workers-killed-after-falling-through-roof-in-si-racha/